Pro-Pakistan hawks ask as to why there are no movies on issues like Shopian case.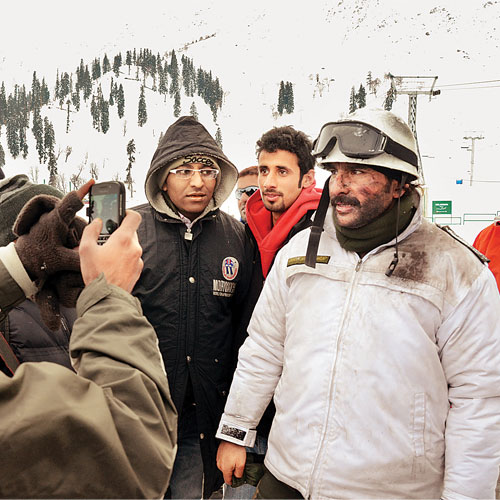 Bollywood is in the line of fire of the pro-Pakistan hawks in the terror-hit Jammu and Kashmir. Leading the charge is Syed Ali Shah Geelani led hardline faction of Hurriyat Conference which has accused the filmmakers of stereotyping Kashmiris and projecting negative image of the restive Valley.
"Bollywood has been showing the freedom struggle of Kashmiris sponsored by Pakistan's ISI. Kashmiri women are known for their character across the globe, but Bollywood continues to promote love affairs between Indian forces and Kashmiri girls, which is nothing but propaganda to defame them," said Ayaz Akbar, spokesman of Geelani led Hurriyat.
Bollywood has come in Hurriyat's radar at a time when it is rediscovering Kashmir after decades of militancy and turmoil. From Saif Ali Khan-starrer Phantom to Tiger Shroff-starrer Heropanthi to Vishal Bhardwaj's Haider, Kashmir is the new address for the Bollywood this winter. More than five Bollywood films were shot in Kashmir in the last two years.
"Thousands of people have been killed in fake encounters like Machil and Pathribal and thousands others have been subjected to enforced disappearance. No film has been made on Kunan-Poshpora (mass rape) or Aasiya-Neelofar rape and murder (of Shopian). Bollywood does nothing except protecting its national interest when it comes to shooting films here," Ayaz said.
Hurriyat's censure notwithstanding more than 10 filmmakers has approached the Omar Abdullah government to finalize the locations for shooting of their movies in different seasons of the Valley.
Kashmir, which was once favorite destination for film shooting, became a no-go zone for Bollywood after the onset of militancy in 1990. Though some films were shot in Kashmir amid tight security, the Bollywood could not reconnect itself with Kashmir.