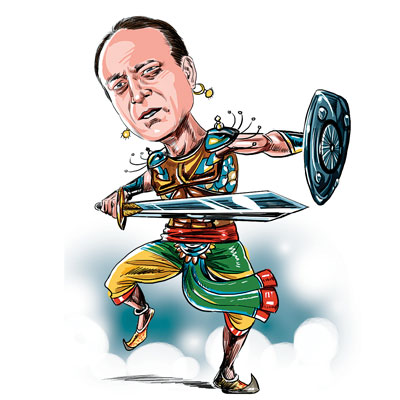 A major controversy has erupted over Samajwadi Party leader Azam Khan's remarks on the Kargil conflict with political parties slamming him and seeking action by the Election Commission, which is examining a video of his statements.
The Commission sought details of Khan's remarks and its officials said "strict action" will be taken if he is found guilty of violating the model code of conduct.
"Those who fought for victory in Kargil were not Hindu soldiers, in fact the ones who fought for our victory were Muslim soldiers," Khan had said in Ghaziabad on Tuesday, in a speech laced with communal overtones, in a desperate, last-minute bid to polarise Muslim voters in western UP, which will vote today.
An unrepentant Khan, on Wednesday, defended his statement. "What is wrong in it? My statement should be welcomed. If we (Muslims) lay down our lives on the border and talk about it, why should anyone take exception to it."
Political parties, including the BJP, Congress and JD(U) slammed Khan for his comments and sought action by the EC.
The SP however reacted cautiously, saying it could be a reflection of some dissatisfaction over "unfulfilled aspirations". But UP chief minister Akhilesh Yadav criticised Khan over the latter's remark saying it was not proper to attribute the military success in Kargil to a particular community.
Congress spokesman and union minister Anand Sharma, while terming Khan's remarks as "most unfortunate" said, "No responsible Indian will make such a statement... Those who died (in the Kargil conflict) were sons of this country and they fought as Indians."
The BJP asked the EC to take action, saying Khan's remarks were an "insult to the bravery of the soldiers" and the "communal comment by Azam Khan during the elections shows the politics of communalism".
—agency inputs