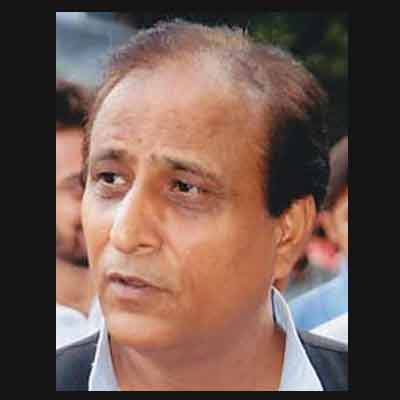 Azam Khan, who has been in a stand off with the Election Commission (EC) for a while now, retorted to the poll body's stance against him. With much defiance, the Samajwadi Party (SP) leader challenged the EC to take action against him. "EC is not the god of politics," he said, while also daring them to cancel his membership to the Uttar Pradesh Assembly.
The Election Commission had issued fresh notice to Khan for "persistently" and "continuously" violating the model code of conduct. The notices were issued following complaints and reports by poll authorities in Uttar Pradesh. A ban was also imposed by the body on the minister's rallies in the state.
The EC on April 23 issued a fresh show-cause notice to Khan for reportedly making objectionable remarks against it and circumventing a ban imposed on him from campaigning in UP. The show-cause notice was issued to the senior SP leader days after the EC banned him from campaigning in the state following his controversial Kargil remarks.