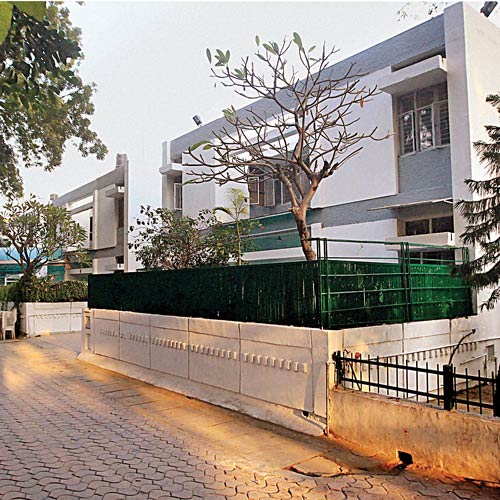 The Aam Aadmi Party (AAP) takes a khaas route. All the six AAP ministers took government vehicles to reach to the Delhi assembly on Friday. Also, the chief minister of Delhi instead of shifting to a government hostel as announced earlier is now moving into a ten-bedroom government accommodation.
Kerjiwal, who has been meeting people at his residence in Kaushambi for the past one week, will be shifting into a five-bedroom, duplex in the posh Bhagwan Das Road. Besides this, the chief minister has also got flat of five rooms of the same size which will be used as his office space. The accommodation that Kejriwal has been allotted is bigger than the former chief minister Sheila Dikshit.
The Opposition is criticizing the chief minister for violating the rules and taking an accommodation of a size bigger than his entitlement. "My father was also the chief minister of Delhi and he was allotted a six-bed room official residence. Two bunglows with 10 rooms are not even allotted to ministers of the cabinet in the Centre," said Parvesh Sahib Singh. Parvesh is the son for Sahib Singh Verma, former chief minister of Delhi.
While Kejriwal on Friday came to the Vidhan Sabha in his WagonR, the other six ministers came to office in government allotted cars. The ministers, except Kejriwal, were on Friday given Toyota Innova cars as official perks.
On the day of swearing-in and for the first two working days, Kejriwal and his officers used public transport to reach office. While Kejriwal and the PWD minister Manish Sisodia had taken metro, other ministers had taken an auto rickshaw or used their personal cars.
On Friday, however, all the six ministers came to Assembly in their official cars. "I reached the secretariat in my own car, but later ran out of fuel. Neither did I have enough money with me nor was I carrying a debit card. So I had to take the official vehicle," said Saurabh Bhardwaj, transport minister.
The only woman in the Kejriwal's cabinet said that she took the vehicle because of security concern. "I have been moving around in the city till late in the night and so I need the vehicle for my safety," said Rakhi Birla.
The AAP ministers, however, said they were adhering to Kejriwal's stand of putting an end to the VIP culture of Delhi. "I still prefer to take the public transport. But there are some professional commitments for which I need the government vehicle," said Somnath Bharti.
However, AAP refused that it has taken a U-turn on issue of facilities like cars and bungalows. "We never said anything about ministers not using cars. We said that we will not use the red beacon," said Kejriwal.
A senior leader of the AAP also said that as far as ministers are concerned they were and are against sprawling bungalows. "We had clearly said that we will not take sprawling bungalows. We had only said that we will take flats to carry out the work. It has been party's consistent stand form beginning," he added.