State says the bagaan time would help reduce power consumption, increase productivity.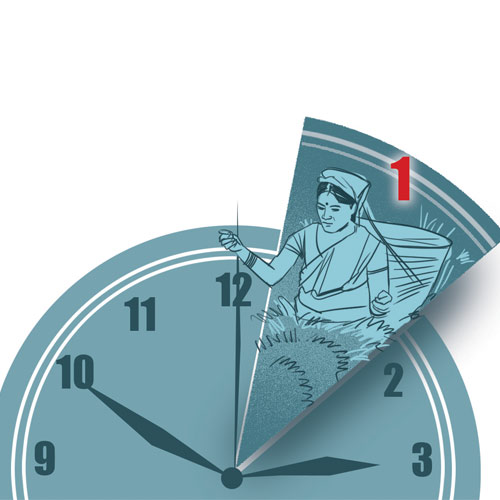 Assam has decided to go back in time to follow 'chaibagaan time' (the time followed by tea estates). This is to save energy among others.
Introduced around 150 years ago by the British, 'chaibagaan time' was set one hour ahead of the Indian Standard Time (IST) for tea estates, collieries and oil industry of Assam. The tea estates still maintain it, so does the 112-year-old Digboi Refinery.
The state government feels the resetting will not just save energy but will also help improve lifestyles. In Assam and the Northeast, the sun rises and sets earlier than elsewhere in the country.
"IST has affected our productivity and forced us to follow a schedule not suited to us. States in the North-East have been asking for a separate time zone for them. We have now decided to set our clocks to bagaan time," Assam chief minister Tarun Gogoi told reporters here on Wednesday.
Those advocating the dual time zones for the region argue that the 'bagaan time' will help increase productivity, reduce domestic and commercial power consumption and curb alcoholism.
One of them is internationally-acclaimed filmmaker Jahnu Barua of Assam.
"The time difference between the eastern-most and western-most borders of the country is more than two hours. The NorthEast gets daylight much before the rest of the country," Barua had said recently.
"Because of the single time zone, our daily activity schedules such as timings of meals, working and sleeping hours etc get delayed by almost two hours compared to those in the western states," he pointed.
But the Department of Science and Technology (DST) earlier turned down a proposal to advance the clock in the region by an hour citing 'acute administrative challenges'.
Established on September 1, 1947, IST corresponds to the schedule along the 82.5°E longitude near Mirzapur in Uttar Pradesh. States located to the west of this longitude have more daylight hours compared to those in the east.