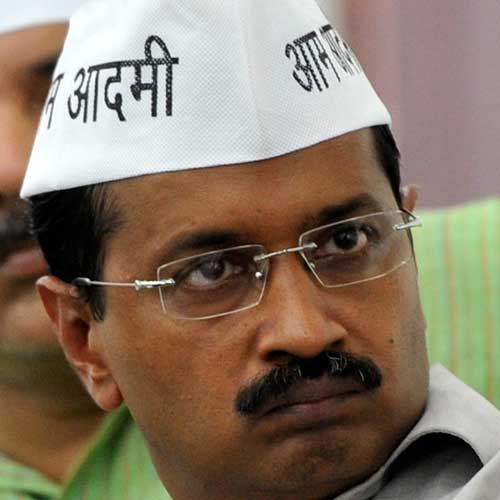 Disregarding the advice of the Law Ministry and Lieutenant Governor Najeeb Jung, Kejriwal will go ahead and table the Jan Lokpal Bill in the Delhi assembly on Thursday.
The Union law ministry late on Wednesday said the Delhi government would have to take the prior consent of the Centre before tabling the anti-corruption legislation.
Kejriwal has said that he has a list of Bills passed by the previous Congress government in Delhi that hadn't taken the prior consent of the Centre.
On Sunday, Kejriwal had threatened that he would go to any extreme for the bill's interest, even if that meant resigning from the post of chief minister.
"If the Congress and the BJP vote against the tabling of the Bill, then most probably the government will have to go," said AAP leader Prashant Bhushan.
"The Law Ministry has given its opinion on the Delhi Jan Lokpal Bill, the power is legally vested in the L-G. The L-G has the right to advise the Delhi government not to table the Bill," said Union Law Minister Kapil Sibal.
A confrontation between L-G Najeeb Jung and Kejriwal has been buiding over the past few days with both failing to arrive at a consensus on whether the Delhi government can table Bills without the consent of the Centre. Kejriwal, in a strongly worded letter to Jung, had reminded him of his oath to the Constitution and Jung wrote back citing the rule book.
The BJP and Congress, both have been saying that they want due process to be followed. "Doesn't Arvind Kejriwal know that he has to give two days for discussion on a Bill," asked Delhi Congress leader Arvinder Singh Lovely.
In a 70-member House, the AAP now has just 27 members. It does not have the numbers to pass its pet Bill without the support of Congress and Independents.
The AAP government is determined to go ahead and table the Bill in the assembly even risking criticism that it did not follow due process. Its strategy is that if it fails to even table the Bill, it will put the blame on the opposition BJP and the Congress on which it depends for outside support.