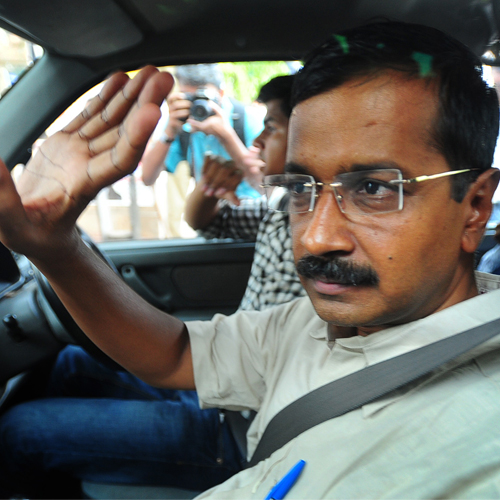 The Bharatiya Janata Party (BJP) has accused Aam Aadmi Party (AAP) chief Arvind Kejriwal of staging a drama to gain public attention after he refused to furnish bail bond of Rs 10,000 in a criminal defamation case following which he was arrested.
"This is nothing but a stunt and a drama and this is absolutely denigrating the judicial system. The judicial process is that anybody who has been summoned and against whom there is a case, which will be heard by the court, has to furnish a bail bond. But that bail bond, he has not agreed for that. That means they don't respect the law," said BJP leader Prakash Javadekar.
Kejriwal was arrested on Wednesday after he refused to furnish a bail bond in connection with a criminal defamation complaint filed by BJP leader Nitin Gadkari. The court had on February 28 summoned Kejriwal as an accused in the criminal defamation complaint observing that statements allegedly made by the AAP leader have the effect of "harming the reputation" of the complainant.
The summons was issued against Kejriwal on a complaint in which BJP leader Nitin Gadkari had alleged that he was defamed by Kejriwal, who had included his name in the party's list of "India's most corrupt".