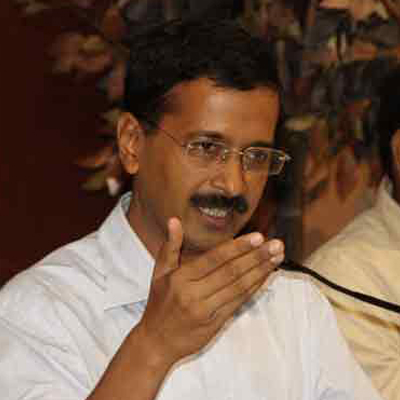 The Delhi unit of BJP today allegede AAP leader Arvind Kejriwal's enthusiasm for an "unstable government" is an anti-national sentiment.
"It is clear now that the charges hurled at Kejriwal from various quarters of being an agent of certain powers or of acting under the influence of a cartel of inimical forces is looking credible by the day.
"Whereas earlier we thought these charges were being made indiscriminately, it looks like there is merit in the charges against AAP's leadership. After all, why a normal, nationalistic person could possibly want instability in the country"? said Sanjay Kaul, BJP spokesperson in Delhi.
BJP charged Kejriwal is not only keeping the company of people who have advocated secessionist moves in Kashmir, he has also among his colleagues in his party those who have been identified as Maoist and separatist sympathisers.
"This new trend of selling the benefits of an unstable government and a hung parliament seems to fit right into the plans of anti-national forces and everyone who dreams of making India weak", said Kaul suggesting that this "mirrored the sentiment of India-haters".
Reacting to today's slapping of Kejriwal, Kaul said "it is clear that Kejriwal is becoming a victim of the anarchist trend he himself had started. Either his supporters are angry for being let down or else these are orchestrated attacks designed to create a sensation.
"Either way, he has set a bad example by his own behavior, his Law Minister's rogue conduct and by giving Lok Sabha tickets to people who throw shoes and slippers at people in press conferences. As you sow, so shall you reap" said Kaul.