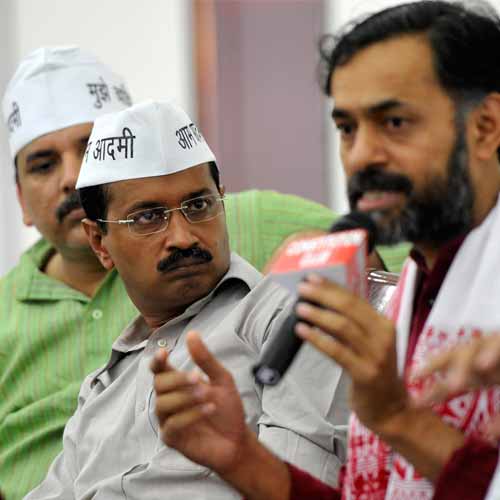 Just hours after being slapped by an autorickshaw driver in Sultanpuri in Delhi, Arvind Kejriwal released a video manifesto seeking votes from people.
The video which pitches the 'aam aadmi agenda' and targets other political parties has Kejriwal seeking for public involvement in sharing the video.
Kejriwal had targeted media and threatened to jail journalists some months ago. In this video, he clearly states that AAP has no funds to spend on advertisements for television and newspapers and that public should help him get the message spread far and wide.
He says, "I request you to listen to this clip, download and circulate it as much as possible.
"Pitching himself as the face of 'aam aadmi', he says," Other parties are afraid of us not because of anything else but because we are one of you."
Arvind Kejriwal has been at the receiving end of public ire after he quit his role as CM of Delhi and has been mobbed and publicly attacked thrice in the past ten days.
At the end of the video, Kejriwal stated, "It is only with your help that we will be able to teach the corrupt a lesson!"
Prior to the release of this video, Kejriwal was attacked in Sultanpuri, and left Kejriwal with a swollen eye. His supporters immediately thrashed the attacker, an auto rickshaw driver wearing an AAP cap. He was later detained by police.
The AAP leader directed his anger at BJP after the attack. "I do not understand why do some people resort to violence for becoming the Prime Minister. If you think by attacking us, we will keep quite then you are wrong. We will fight this battle till the last breath," he said.
In the video, Kejriwal says that public is tired of corrupt governance and AAP can be an alternative.
Also read: I face threat to life, says Arvind Kejriwal
Watch the video below: