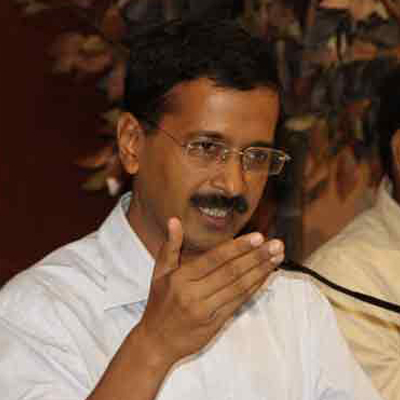 Taking a dig at AAP chief Arvind Kejriwal, BJP today said he was enacting "drama" to hog media attention and some sympathy of voters and demanded a probe as to why he is only being targeted again and again.
"If Kejriwal is facing threat to his life and somebody is hatching conspiracy then why he forgives him immediately? Why does he play drama of going to his home and hugging him? And why does he play drama of going to Rajghat?" VK Malhotra, Chairman of Delhi BJP Lok Sabha Election Campaign Committee, told reporters here.
He said after the Lok Sabha elections, it should be probed that who hatched the conspiracy of throwing ink, shoes, slapping Kejriwal in Delhi, Haryana, and BJP has never adopted such stunt since elections in 1952.
Malhotra alleged that the former Delhi Chief Minister was himself hatching conspiracy to get media attention and some sympathy.
"Kejriwal's supporters have now become the supporters of Narendra Modi. At present, Kejriwal is not getting the full attention of media following which he is taking such steps to get the media attention and some sympathy.
"The people are of the view that he himself hatches the conspiracy of shoes being hurled, inked being thrown on him and he being slapped, and then plays drama of going to Rajghat and goes the home of auto driver, meeting him and offering him membership," the senior BJP leader said.
The BJP leader also termed that beating of those persons, who throws ink or slaps Kejriwal by his supporters looks like filmy and part of this conspiracy.
Ahead of the polling day tomorrow, Kejriwal today visited the autorickshaw driver who had slapped him at a roadshow in North-West Delhi yesterday and said he has "forgiven" the attacker.