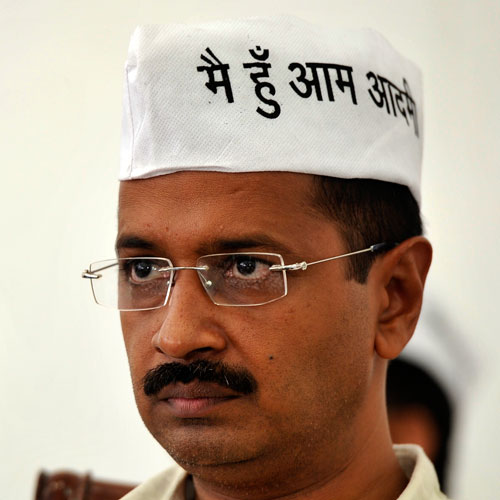 In the midst of the rising mercury, Delhi continues to face severe power cut problems. Power cut problems along with water shortages, continue to plague Delhiites.
Providing basic facilities like electricity is the governments responsibility. In adhereing to the problem, the political parties have resorted to blaming each other. While the Congress and Bharatiya Janata Party (BJP) blame the Aam Aadmi Party (AAP). The AAP leader Arvind Kejriwal rises to the occasion and calls the BJP "completely irresponsible" whilst continuing the blame game.
He made a remark against BJP on social media. On Tuesday he posted on Twitter, attacking the BJP for not only failing at handling the Delhi power crisis, but for their lack of interest in government formation or holding elections.
BJP neither able to handle power crisis nor forming govt nor allowing elections in delhi. Completly irresponsible

— Arvind Kejriwal (@ArvindKejriwal) June 10, 2014
Delhi has been suffering with long power cuts ranging from one to six hours for over a week after a devastating storm severely damaged major power transmission lines across the city. The Congress as well as AAP have been targeting the BJP for the power cuts, saying the Central government cannot escape responsibility.
Earlier on Tuesday morning at around 8.30 am, The AAP MLAs, held a symbolic protest, outside Union Minister Harsh Vardhan's house in East Delhi. They demanded urgent steps to be taken by the Centre to improve electricity supply in the city. Former AAP ministers Satyendra Jain, Somnath Bharti, Girish Soni and Saurav Bhardwaj were among the AAP MLAs who held a protest. Senior leader Manish Sisodia said "The BJP is in power at the Centre and Vardhan is a Union Minister as well as Delhi BJP President. It is the responsibility of the ruling party at the Centre to address the problem of power supply in Delhi. That is why we have come here," Sisodia, who led the AAP MLAs to Vardhan's house, told reporters.
Read More: AAP MLAs stage protest over Delhi power cuts outside Union minister Harsh Vardhan's house
Meanwhile, the Congress has not been far behind in demanding action. Congress MLAs and leaders on Tuesday, locked Delhi Chief Secretary SK Srivastava in his room for over one-and-a-half hours, demanding immediate improvement in the supply of power and water in the national capital. The Congress leaders locked the Chief Secretary from inside his room and did not allow him to move till he gave a written assurance that Delhi government will make all efforts to improve power supply in the city.
Read More: Congress MLAs lock up Delhi chief secretary in office over power crisis
Appealing to the residents of Delhi to bear with the situation, the Lt Governor had asked on Monday, to help the state, conserve energy by running their air-conditioners at 25 degrees or above and take every measure at home and office to save electricity. It was also decided that high-mast halogen street lamps, which consume more power, will be switched off during night peak hours to conserve energy.
Read More: How solar energy can help resolve Delhi's power crisis
Government establishments, including Delhi Secretariat and other government offices, universities and colleges have been advised to switch off air conditioning between 3.30 and 4.30 PM to conserve power during day peak hours.
The power issue continues to get worse, while the blame game goes on.