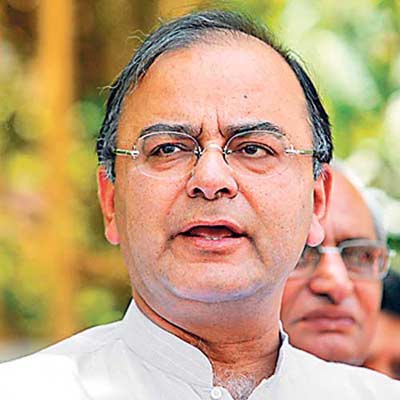 Lashing out at the SAD-BJP alliance for its double standards on various issues, former Punjab chief minister and Congress candidate Captain Amarinder Singh said Tuesday that the BJP's Lok Sabha candidate from Amritsar, Arun Jaitely, cannot run with the hare and hunt with the hounds.
He said Jaitley needs to clarify and spell out his party's stand on issues like Operation Blue Star and the Blue Star Memorial having been constructed within the precincts of the Darbar Sahib.
Captain Amarinder Singh maintained that it was not just ironical, but hypocritical of Jaitley to oppose the construction of the Blue Star Memorial on the one hand and enjoy the hospitality of the same people who got it constructed for narrow partisan reasons.
"You can't run with the hare and hunt with the hounds like Badal," said Singh, while remarking that it needs moral courage to call spade a spade and admit a wrong and apologise for it.
"I understand your helplessness, but what about your conscience, isn't that pinching you?" he asked.
Referring to the Operation Blue Star, Singh said it was a great tragedy and a wrong decision.
He said while he personally resisted it, opposed it and resigned from the party and the parliament to protest against it, the Congress president Sonia Gandhi and the Prime Minister Dr. Manmohan Singh had apologized for the same later.
"But what about the BJP whose senior leaders like L.K. Advani have proudly claimed to have pressurized Indira Gandhi to send the army into the Golden Temple?", he pointed out.
He also asked whether the BJP or Jaitley have ever apologised or has their stand still remained the same.
He further added that even Badal's role has by now been established beyond any doubt as how he advised the Indian Government to send the army into the Golden Temple and later went into hiding.
"Maybe it was the same camaraderie between Advani and Badal that while the former openly sought military action in Golden Temple and the latter supported it during a secret meeting with the then Union Home Minister P.V. Narsimha Rao and senior central government functionaries in New Delhi on May 26, 1984 where he recommended military action in Darbar Sahib, which has been mentioned in the Government of India White Paper," he said.
"By trying to evade such sensitive issues Jaitley was only trying to reinforce the well found public belief that he was so desperate to get elected to the Lok Sabha even if it meant to bury the very ideals he and his party otherwise claim to cherish", he remarked.
Singh pointed out that on the one hand he (Jaitley) had set up his election office in the name of a party leader who was gunned down by militants, while on the other hand he was taking the support of the same people whose dubious role in the entire sequence of events was too well known.
He suggested that Jaitley should ask the people who were supporting him, including Badal, for their own vested interests whether they had ever criticized, condemned or opposed any act of terror or killing of the innocent people including Khanna in whose memory Jaitely has set up his election office at Amritsar