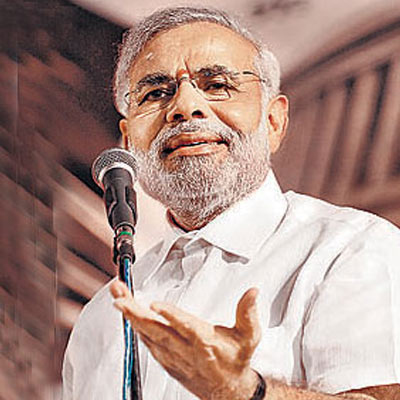 Bharatiya Janata Party (BJP) prime ministerial candidate Narendra Modi said here today that Arun Jaitley's contesting the elections from Punjab has been a loss for Gujarat but a gain for the country.
Addressing a rally here today, Narendra Modi said; "For over twenty years Arun Jaitley has been a Rajya Sabha MP from Gujarat and his contribution has been immense as a minister. Congress has done nothing for the country or Punjab. Sending Arun Jailtey here (Amritsar) is a great loss for Gujarat, but it is about the future of our nation," said Modi.
"Jaitley's intellect, his commitment to development and integrity, we can never find such a gem of a person in public life. I have 5T formula: trade, tradition, talent, technology and tourism, and Amritsar has all of these; we just need to upgrade it, he said.
Earlier in the day Modi had said that he knew the issues of Punjab and the whole state even better than Prime Minister Manmohan Singh.
"I know Punjab as well as I know Gujarat, and because of this, I know how this state can be made better, and how can the issues of the people of Punjab be addressed. I know the issues of this place even better than Prime Minister Manmohan Singh because I have had a deeper relation with Punjab than him," he said.