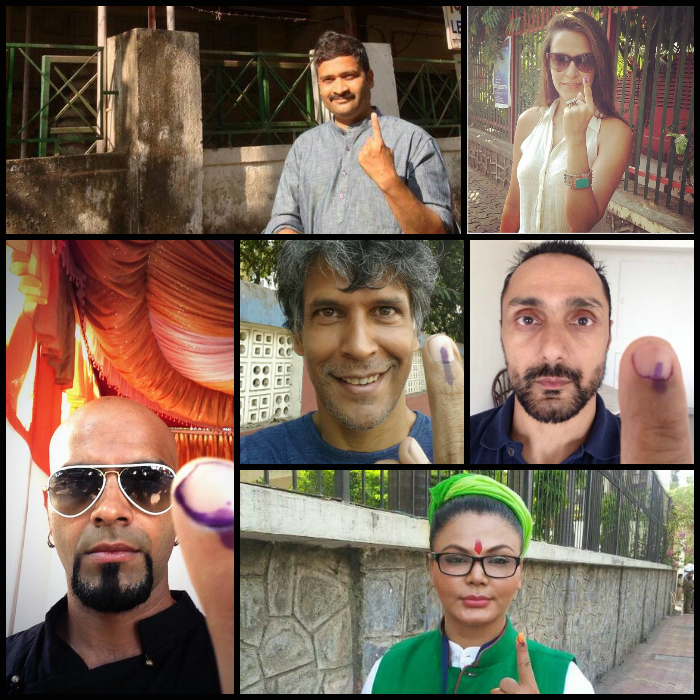 The stage is set for India's biggest political battle as the sixth phase of polling begins on Thursday.
Political bigwigs have upped the campaings and are seen on various platforms such as television, radio, newspapers and websites seeking votes. But, Bollywood and Cricket are two industries that will give a major miss to voting this year.
While due to ongoing IPL matches, many cricketers will miss the elections, Bollywood's extravagant award show IIFA will cause many stars to skip the voting process altogether.
Over 814 million people will be eligible to vote in the 2014 elections, making it the biggest Lok Sabha polls -- and the biggest democratic parliamentary elections anywhere in the world.
Bollywood and cricket are the biggest influencers for youth and also the highest revenue generating industries in India. Hence, it is important that these so called 'icons' participate in the electoral process.
Many IPL players will miss out from participating in the elections as the first part of their on-going tournament has been shifted to United Arab Emirates. Similarly, IIFA will take place at Tampa Bay in United states and many stars are participating in numerous events.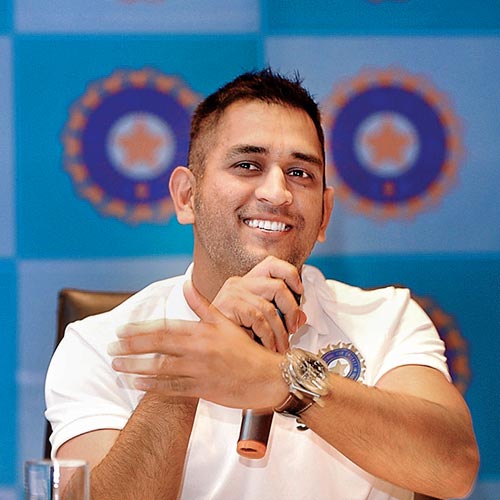 Indian team's captain Mahendra Singh Dhoni will not be able to vote because Ranchi goes to polls on April 24.
The reason being his team Chennai Super Kings clashing with Delhi Daredevils.
"There is no provision for online voting in India," said H. S. Brahma, one of the two Election Commissioners (the other being Dr. Nasim Zaidi) from New Delhi while explaining absence of online voting for stars to a news daily.
Not only these stars but also their team owners such as Shah Rukh Khan, Priety Zinta, Shilpa Shetty may miss the elections due to ongoing tournaments.
Virat Kohli was a part of awareness campaign for Delhi elections in 2013 and has been anointed as ambassador for elections to target new voters entering the election fray.
But, due to IPL, even Virat may not be able to exercise the voting franchise.
In terms of Bollywood, according to IIFA organisers, dates for the festival had been decided much in advance. Hence many stars are flying out of the country to perform at USA.
Bollywood stars have been potraying roles of politicians, common man and activists in movies. Even in real life, they participate in candle-light vigil to show solidarity against crimes. So wouldn't elections be the best way to bring reel to real life?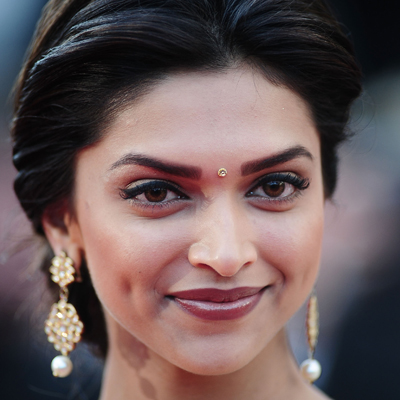 While stars such as Salman Khan (his last film was Jai Ho which spoke about corruption), Deepika Padukone (She was born at Copenhagen), Sonakshi Sinha (Shatrugan Sinha is contesting in elections), Vivek Oberoi (His mother-in-law Nandita Alva is contesting elections) and Priyanka Chopra will not be voting due to work commitments, many others have promised to vote.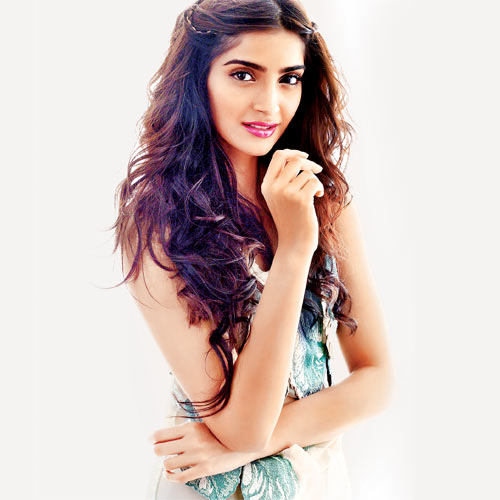 This list includes Ranbir Kapoor, Sonam Kapoor, Aamir Khan (Election commission's ambassador) and veteran Amitabh Bachchan.
Some of Bollywood's prominent stars such as Nagma, Kirron Kher, Gul Panag and Javed Jafferi are contesting elections. It is a matter of utmost disgrace that our cricketing icons and stars will not be voting in the democratic process as citizens of India.
However, there were those who did step out to vote and set precedent to the city that has so far witnessed sluggish polling.
And so it is done. 7.13am. Third voter in the booth. Mumbai, aaple vote tak. Mahatvaca aahe. pic.twitter.com/ewBTOXk7iH

— Rahul Bose (@RahulBose1) April 24, 2014
Hey Tweeto's Every vote counts. Make yours count too be a responsible Indian. pic.twitter.com/oTopks9Rgi

— SHILPA SHETTY (@TheShilpaShetty) April 24, 2014
Mumbai : Vidya Balan casts her vote #Elections2014 pic.twitter.com/IB8wWfigGB

— ANI (@ANI_news) April 24, 2014
I #voted ... Have u ? http://t.co/Xw1oJAtLP7

— Neha Dhupia (@NehaDhupia) April 24, 2014
Maine apna Vote diya. Kya aapne aapka farz nibhaya? Come out & vote in large no's. #LokSabha #Elections2014 #Mumbai pic.twitter.com/bZks1LYiuy

— Rakhi Sawant (@RAP_RakhiSawant) April 24, 2014
DUDES !!!!!! :) JAI HIND !!!! pic.twitter.com/CnyWJiwfKC

— milind soman (@milindrunning) April 24, 2014
Been There Done That Jai Hind pic.twitter.com/1BfJ0PA0Xs

— atul kasbekar (@atulkasbekar) April 24, 2014
I just did. Did you?? pic.twitter.com/PkUy7STMpk

— Dino Morea (@DinoMorea9) April 24, 2014
I rocked my vote!All done,I feel good...come on mumbai,get up n get out thr..Let's Rage..our vote!! pic.twitter.com/AJisTyCBXI

— amrita arora (@amuarora) April 24, 2014
Finally!! Did my bit for a cleaner, better India. No more scams. No more riots. #AapAllTheWay pic.twitter.com/44HZZMsnDL

— raghu ram (@tweetfromRaghu) April 24, 2014
I have voted, have you? A wonderful start to my birthday, as a responsible citizen of our great nation. pic.twitter.com/RXAtisMwqq

— sachin tendulkar (@sachin_rt) April 24, 2014
Powerful Ungli .This Mark will Set the Rout 4people to go to show honesty in Parliament. Proud 2 Vote pic.twitter.com/evDTXKFEJu

— Kailash Kher (@Kailashkher) April 24, 2014
I just voted have u. Be serious get off your ass and go vote jaihind pic.twitter.com/0E1Ds7FgbS

— varun dhawan (@Varun_dvn) April 24, 2014
I cast my Vote... So must every Indian who is eligible. Be responsible http://t.co/W63zpSG0dT

— John Abraham (@TheJohnAbraham) April 24, 2014
It's time to stop complaining about the system & take action. Boys n girls either Vote now or forever keep Quiet ! pic.twitter.com/CHFa5O7ziD

— Preity zinta (@realpreityzinta) April 24, 2014
Setting a bad example by taking elections for granted, these stars should not complain if there is any negative event that occurs after the new government comes in place. Because, if you don't take one day out for your country, then even the right to complain about the system is automatically taken away.
Youngsters should definitely vote and choose a government that they want to see at the helm of affairs. While they should definitely reassess their role-models who defy their duties to vote. In any democratic setup, every citizen has to vote.
In countries like Australia, not participating in elections and voting can land you in legal trouble. But the rules are much lenient in India and hence people take advantage.
Election Commission and the government have brought in NOTA (None of the above) option for individuals who prefer to reject all their candidates on any grounds. If this does not bring you the ballot office, we are not sure what will!
Its your right to vote! To be participative and select the course of future for India. Sparing a day for your country is important and should be termed as a duty to be fulfilled.
So, go ahead and be your own icon! Vote for a better India.