Govt mulls hike in pay & allowances of its staff abroad as they reportedly earn less than their counterparts from several countries.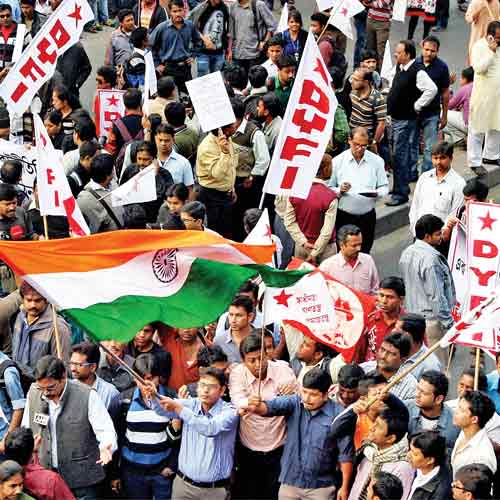 Amidst the controversy arising out of the arrest of Indian diplomat Devyani Khobragade for underpaying her domestic help in New York, external affairs minister Salman Khurshid is planning to move a proposal to the finance ministry seeking an increase in the emoluments and foreign allowances of Indian diplomats.
Top diplomats including foreign secretary Sujatha Singh discussed the issue with Khurshid, who promised to take up it with his counterpart in North Block P Chidambaram, keeping in view India's rising stature in global community. Sources here said the finance ministry is sitting on a similar proposal over past many years. The diplomats here say, they are paid less abroad than their counterparts not only from developed nations but also from Brazil and Egypt. But they don't have figures to back their claims.
Replying to an impromptu debate against the US high-handedness and harassment of Indian diplomat in Rajya Sabha on Wednesday, Khrushid said his ministry was consulting finance ministry on important changes in the arrangements for people who go abroad and also those who serve officials as their employees.
Officials here believe the allowance are not enough to hire a local help in a country like the US where minimum salaries are high. That is the reason they hire helps such as a cook from India, as not only they are economical but also they can serve guests Indian food.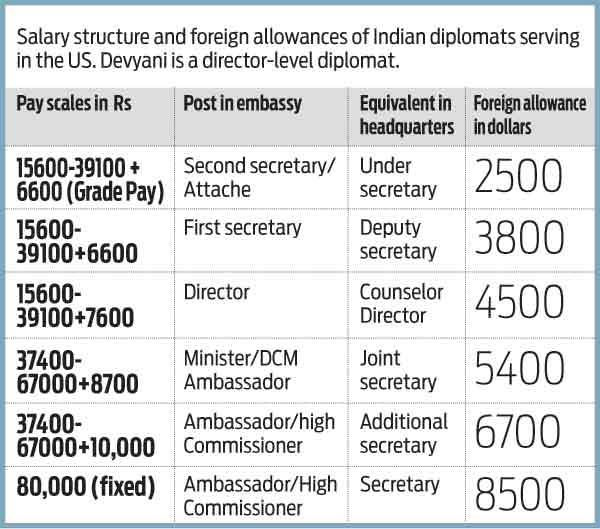 The salaries of diplomats in India are fixed as per other central government services, but they are paid allowances for foreign postings fixed as per the United Nations' index based on the GDP of countries. "Therefore, they vary from country to country and even city to city as per their rank. While the government foots their housing, medical and children's education bills, the diplomats have to pay for electricity and water used at home," say an accounts officers at the ministry of external affairs. The foreign allowances in the United States range from 2,500 dollars to an attaché to 8,500 dollars to the ambassador.