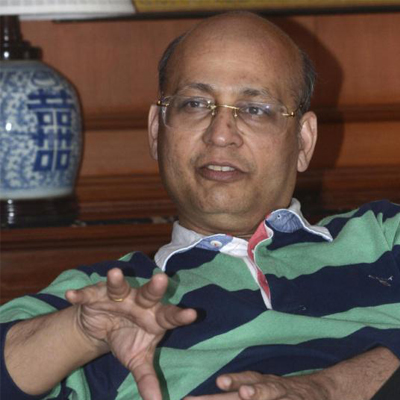 Congress leader Abhishek Manu Singhvi on Tuesday asked whether Bharatiya Janata Party (BJP) leader Giriraj Singh and Vishwa Hindu Parishad (VHP) chief Praveen Togadia are not a part of the family that BJP prime ministerial candidate Narendra Modi has criticised in his tweets.
"Are Giriraj Singh and Pravin Togadia not part of a family Modi has criticized? Why doesn't Modi expel Singh and cancel his ticket?" asked Singhvi.
"They have not even taken their words back. This is not going to work. People know the truth and they believe it," Singhvi added.
Earlier today, Modi took to Twitter to express his disappointment over recent hate speeches delivered by Giriraj Singh and Praveen Togadia. "I disapprove any such irresponsible statement and appeal to those making them to kindly refrain from doing so," Modi tweeted.
"Petty statements by those claiming to be BJP's well wishers are deviating the campaign from the issues of development and good governance," he further tweeted.
"With great happiness, the entire nation is looking towards BJP on the issues of good governance and development," he added.