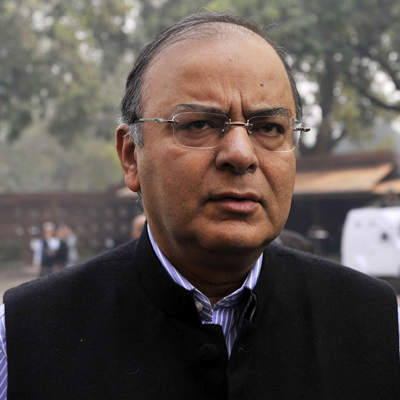 Defence Minister Arun Jaitley on Wenesday unequivocally stated that the appointment of Lt Gen Dalbir Singh Suhag as the next Army Chief is "final", seeking to end the controversy over his elevation in which the former army chief-turned minister VK Singh was also involved.
Jaitley's forceful assertion in the Rajya Sabha came even as Opposition Congress took on the Government over allegations levelled against Lt Gen Suhag by Gen(retd) Singh, Minister for Development of Northeast Region and MoS for External Affairs, and demanded his dismissal.
"As far as government is concerned, appointment (of Lt Gen Suhag as Army Chief) is final and government stands by it," Jaitley said.
Lt Gen Suhag is due to take over from Gen Bikram Singh on August one.
Jaitley said the previous United Progressive Alliance (UPA) government had made the appointment few weeks ago and it is a practice that "we keep" some issues outside the "realm of inter-party politics". He said the matter should not be raised directly or indirectly.
Senior Congress leader Anand Sharma raised the issue of certain tweet messages yesterday against Lt Gen Suhag by Gen(retd) Singh in the Upper House and demanded the latter's removal, saying the matter was "very serious" and the comments by a minister do not "augur well".
In the Lok Sabha, senior Congress leader Amarinder Singh, a former army Captain, said the language used by Gen Singh in the tweet is "highly derogatory. "To call a next Chief of Army Staff a criminal and those working under him in the forces as dacoits is not acceptable. I hope government will take note of this and he will be dismissed from the Council of Ministers immediately," he said.
The Congress also questioned the silence of Prime Minister Narendra Modi over the issue.
The issue was raked up in Parliament against the backdrop of Defence Ministry telling the Supreme Court in a recent affidavit that the decision of Gen Singh, then Army Chief, to impose a promotion ban on Suhag, then 3 Corps Commander, was "illegal and premeditated".
Gen Singh also justified his decision to impose a Discipline and Vigilance (DV) ban on Lt Gen Suhag saying, "If unit kills innocents, does dacoity and then head of organisation tries to protect them, should he not be blamed? Criminals should go free!!."
Jaitley has sought an explanation from the Defence Secretary R K Mathur on the ministry's affidavit in the Supreme Court. It is learnt that Mathur was summoned by Jaitley to his Finance Ministry office in the North Block.
Gen Singh declined to respond to questions by newsmen over his controversial tweets.