Assam Chief Minister Tarun Gogoi Monday said that the laws will be made more deterrent in the coming days to curb poaching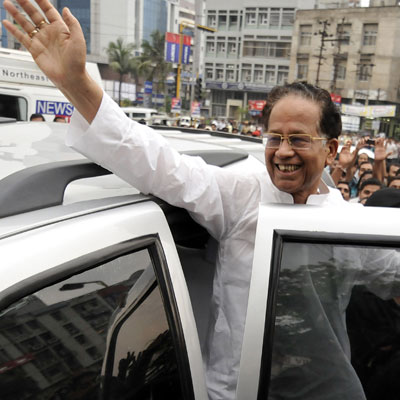 "We will bring in harsher laws against poachers," said Gogoi while speaking at a state level function on the occasion of 59th Wildlife Week at Srimanta Sankaradeva Kalakshetra here.
He said the government has already made the laws stringent by amending the Wildlife (Protection) Act, 1972.
Gogoi said punitive action against poachers by sentencing them to life in jail added with equipping forest personnel with sophisticated weapons to match the firepower of the poachers has "yielded positive results".
"When the government has brought the militancy under control over the years, there is no reason it should fail in stopping the poachers," he said.
The chief minister also lauded the efforts of the forest officials and guards, saying it was due to them that a silent revolution has been taking place in wildlife conservation efforts in Assam.
"The slew of conservation efforts have led to rise in the rhino, elephant, tiger and other wildlife population in the state. The forest guards and officials of the environment and forest department deserve encomiums for the conservation efforts which have had led to increase in the wildlife population in the state," he said.
The chief minister's statement comes as the state government has been drawing flak over last several months for its failure to stop poaching of one-horned rhinos, particularly inside the protected areas.
According to official records, at least 30 rhinos have been poached in Assam this year, including 21 in highly secured Kaziranga National Park, three in Manas National Park and one in Pobitara wildlife sanctuary.
Gogoi appealed the media to highlight the conservation success stories to boost the morale of the forest personnel who are working under adverse conditions to protect the wildlife from poachers.
"The media must also pitch in their efforts to build an atmosphere in which the poachers are condemned in the strongest possible term and despised and hated for their heinous crimes against wildlife," he stressed.