Amul Butter girl pays tribute to Nelson Mandela who died peacefully at his home in Johannesburg on Thursday at the age of 95.
Mandela passed away with family members around him at his home in the Johannesburg suburb of Houghton just before 9pm, after more than a year of ill health caused by a lung infection.
Recently Amul dedicates ad to cricket God and legend Sachin Tendulkar.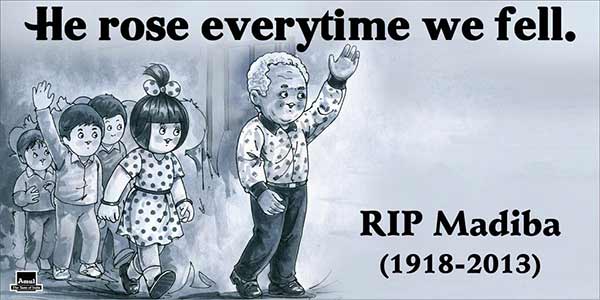 Also read:
Indian Parliament pays tribute to Nelson Mandela, both houses adjourned
Nelson Mandela's death comes a week after release of film on his life