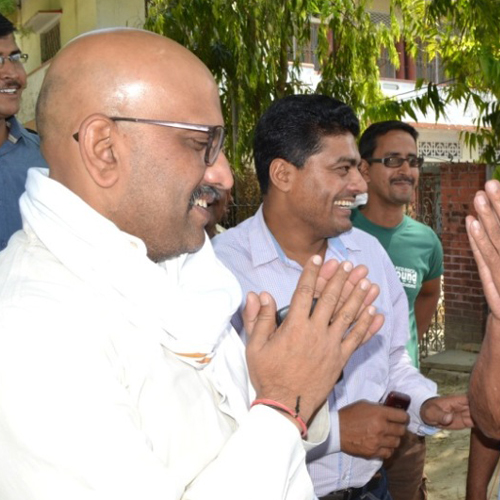 A leading news channel had shown Varanasi's Congress candidate Ajay Rai's behaviour, that created ruckus in the country's political fraternity. Senior BJP leaders have attacked the Congress over this issue. Narendra Modi's close aide Amit Shah questioned Rahul Gandhi over giving ticket to a person who purchased AK - 47.
When questioned, Ajay Rai said, "Why didn't BJP take action prior to this when I contested from their ticket thrice? Narendra Modi and Amit Shah can come and seek answers from me in person if they wish to."
As the 16th Lok Sabha elections heat up, Varanasi has become a focal point for the country's politics. If Amit Shah's direct question to Rahul Gandhi and accusations against Ajay Rai are anything to go by, the political war of words between Congress and BJP is set to intensify.