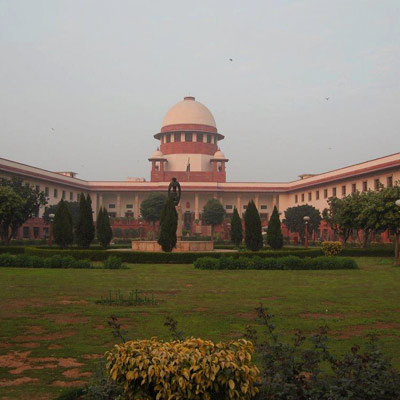 Senior lawyer Uday U Lalit, who represented Prime Minister Narendra Modi's close aide Amit Shah in two high profile criminal cases, is likely to be elevated as a Supreme Court judge after the government controversially rejected Gopal Subramanium last month.
A Supreme Court panel led by the Chief Justice of India has recommended Lalit's name, along with three others, for the top court as reported by NDTV.
Lalit represented Amit Shah in cases involving the fake encounter killing of Sohrabuddin Sheikh and Tulsiram Prajapati in Gujarat.
Amit Shah who was elevated as BJP's President and faces charges of murder and conspiracy in both cases.
Gopal Subramanium had accused the government of launching a negative campaign against him for displaying independence and integrity when he assisted the court in the Sohrabuddin case. Read: How Kapil Sibal drove solicitor general Gopal Subramanium to resignation
Sohrabuddin was shot dead by the Gujarat police in 2005, when Amit Shah was the state's home minister. The police falsely claimed he was a terrorist. Tulsiram Prajapati, a witness to the murder was also killed the next year.
Earlier this month, Chief Justice of India RM Lodha went public with his criticism of the government's move, saying Mr Subramanium's name was dropped "without his knowledge and consent".
The Chief Justice of India RM Lodha extended support to senior advocate Gopal Subramaniam criticising the manner in which the Narendra Modi government targeted the former Solicitor General.
Read: How Kapil Sibal drove solicitor general Gopal Subramanium to resignation
"Gopal Subramanium's segregation was done unilaterally," claimed Lodha. "It was done by the Executive without my knowledge and consent," he added.
The government had earlier returned Supreme Court's recommendation of appointing him as judge with the apex court, with a request to reconsider this decision. Lodha criticised the government for segregating Subramanium in the appointment of SC judges.
Speaking to the media, Subramaniam had said he felt "let down" by the government and the Supreme Court. However, Subramaniam, on Monday, had met with the Chief Justice to explain why he withdrew his candidature. He had written a letter to the Supreme Court collegium requesting him to "withdraw" the recommendation for his elevation as judge of the apex court.
The government cited a past Supreme Court ruling to say it had the right to seek reconsideration.
Lalit will be the sixth lawyer directly elevated to the top court as a judge. He is also the special public prosecutor in the 2G spectrum scam case involving the gifting of out-of-turn mobile network licenses by the previous government to companies who allegedly paid big kickbacks.
Read: Chief Justice RM Lodha criticises Narendra Modi government over the Gopal Subramaniam episode
Also read: Who is Gopal Subramanium and why does he feel "let down" by the Narendra Modi government