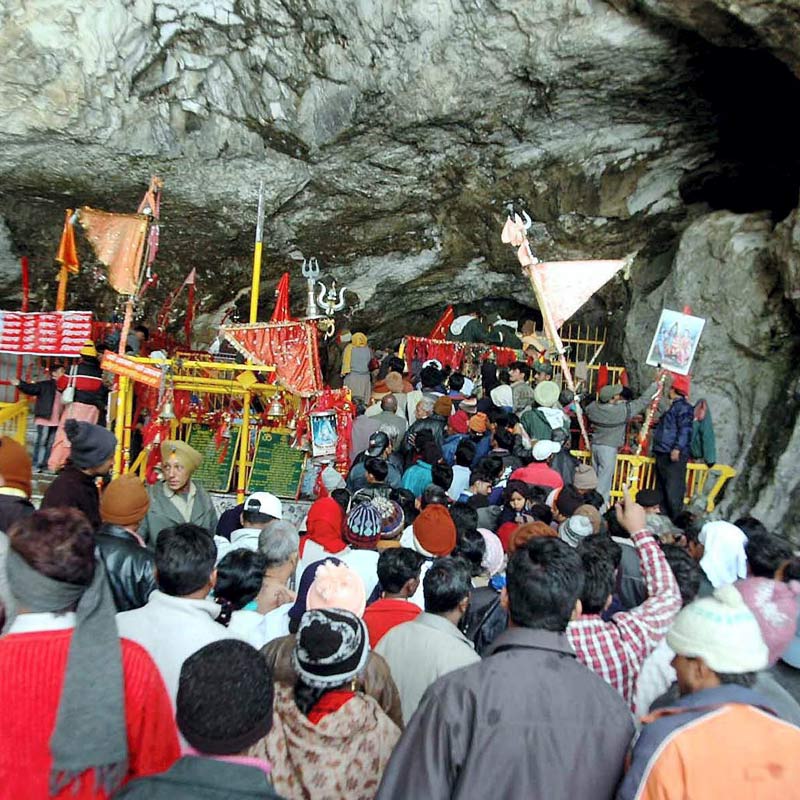 It is being described as Amarnath Row Part II.
Six years after Amarnath land row polarized Jammu and Kashmir on regional and religious lines, the Omar Abdullah government is battling a new crisis after the authorities prevented a group of Kashmiri Pandits to revive and undertake an ancient yatra to high altitude lake `Kaunsar Nag' from Kashmir side.
What is Kaunsar Nag?
Kaunsar Nag is high altitude fresh water lake fed by the glaciers in the mountains in south Kashmir district of Kulgam. It is a source of Veshu tributary of Jhelum which supplies water to large swathes of South Kashmir. On this tributary falls the famed Aharbal waterfall.
What is Kaunsar Nag yatra?
Hindus believe that that lake has been formed after Lord Vaishno set his foot in this area. "We call it Vaishno Paed (foot). It is foot-shaped lake formed after Lord Vaishno set his foot over it. During Shravan people go there to perform puja. Two days before embarking on the pilgrimage one should not eat non vegetarian food. Even onion, garlic and rajma is strictly prohibited. Pilgrims can only perform puja and nobody can bath in the lake," said Sanjay Tickoo, president Kashmir Pandit Sangarsh Simiti.
What is the controversy all about?
Kashmiri Pandits want to revive the Kaunsar Nag yatra from Kulgam route which they say was being undertaken before militancy. Separatists and civil society groups believe that there is no history of organising yatra to Kaunsar Nag. They maintain it is a move to settle outsiders on this land and change the demography of this place besides causing damage to the fragile eco system.
Tickoo, however, disputed the contention saying before the onset of militancy pilgrims used to visit the place in Sharvan. "In 1987 there used to be a Babaji who was camping in the area for one month. Since it is a very high altitude place nobody could stay there for long," he said.
What did the government do?
Clashes had broken out in the area after some pandits tried to embark on yatra on Thursday. Rattled by the clashes and Hurriyat hawk Syed Ali Shah Geelani's hartal call, the authorities revoked the permission from Kulgam route forcing the 40 odd pandits to return.
Later the government tried to clear air by saying that the yatra has been performed using the traditional route from Reasi in Jammu.
Unimpressed Geelani now wants the yatra to be stopped from Reasi route too. "Until the decision regarding this new Yatra destination is not revoked, we will continue our protest against it," said spokesman of Geelani led Hurriyat.
Did it snowball into a major national and global issue?
The issue has snowballed into a major controversy. A group of Kashmir Pandits met Union minister in the PMO Jitendra Singh seeking Centre's intervention in allowing a pilgrimage to Kaunsar Nag Lake.
Kashmiri Pandits living in the US too upped the ante and sought the intervention of prime minister Narendra Modi for allowing the yatra.