Indian Air force's C-130J Hercules aircraft crashed 75 miles away from Gwalior in Madhya Pradesh. The C-130J was a goods carrier that started its journey from Agra as per television reports.
India had recently inducted six C-130J Super Hercules aircraft, which were bought from the US at the cost of around Rs.6000 crore ($ 1.1 billion) four years ago.
The Lockheed Martin C-130J "Super" Hercules is a four-engine turboprop military transport aircraft. The C-130J is a comprehensive update of the venerable Lockheed C-130 Hercules, with new engines, flight deck, and other systems. The Hercules family has the longest continuous production run of any military aircraft in history.
During more than 50 years of service, the family has participated in military, civilian, and humanitarian aid operations. The Hercules has outlived several planned successor designs, most notably the Advanced Medium STOL Transport contestants. Fifteen nations have placed orders for a total of 300 C-130Js, of which 250 aircraft have been delivered as of February 2012.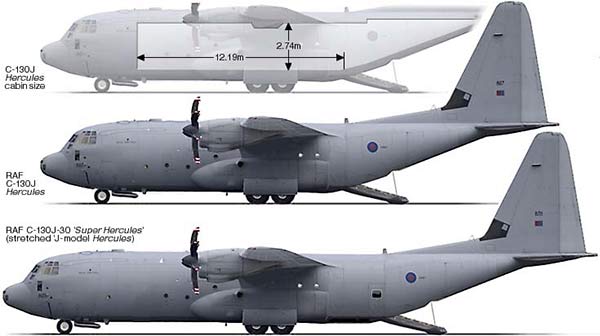 Operational history
RAF Hercules C4 (C-130J-30) in 2004
The Super Hercules has been used extensively by the USAF and USMC in Iraq and Afghanistan. Canada has also deployed its CC-130J aircraft to Afghanistan.
C-130Js from several countries have been deployed in support of the US Operation Odyssey Dawn and NATO's Operation Unified Protector during the 2011 Libyan civil war.
From the first flight on 5 April 1996 to 30 April 2013, 290 C-130J Super Hercules aircraft operated by 13 nations surpassed 1 million flight hours.
In January 2013, it was reported that some of Canada's C-130J transports have counterfeit Chinese microchips in their cockpit displays. These parts are more likely to fail and cause such results as blank instrument screens during flight. On 20 August 2013, the Indian Air Force performed the highest landing of a C-130J at the Daulat Beg Oldi airstrip in Ladakh at the height of 16614 feet (5065 meters).