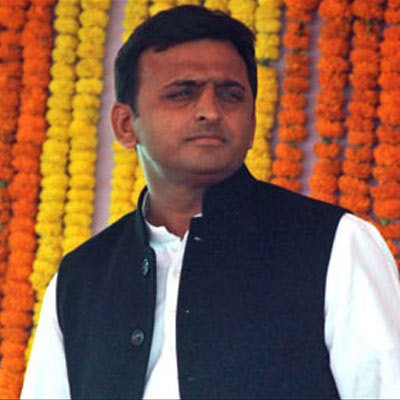 Uttar Pradesh Chief Minister Akhilesh Yadav on Monday met Governor BL Joshi and he is believed to have apprised him of the action taken by the government in the aftermath of the alleged gangrape of two girls in Badaun that has sparked nation-wide outrage.
Akhilesh met the governor at the Raj Bhawan for about half an hour and had a one-to-one talk, sources in the government said. The two are understood to have discussed the developments related to the gangrape incident. The chief minister is believed to have apprised him of the action taken by the government to book the culprits and recommend CBI inquiry into the case, as per the demand of the victims' family, sources said.
This was the first meeting between the two after the Badaun incident, sources said. The two teenaged cousins aged 14 and 15 years were allegedly gangraped and murdered and their bodies were found hanging from a tree in Katra Sadatganj village. The girls went missing on May 27 and their bodies were found on May 28 in the district. Badaun is 300 km from Lucknow.
The postmortem report of the victims confirmed that they were raped before hanging. An FIR was lodged against seven persons, including two policemen, in this connection, out of which five had been arrested. Both the policemen have been terminated. Akhilesh has already announced compensation of Rs five lakh each, which the family members have rejected.
The state government has also recommended a CBI inquiry into the incident.