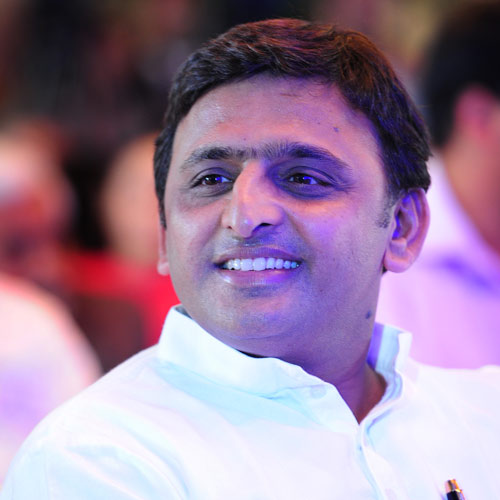 In another obvious gambit to lure the minority vote bank ahead of the Lok Sabha election, the Akhilesh Yadav regime has decided to withdraw criminal cases related to the recent Muzaffarnagar riots against 16 Muslim leaders including BSP MP Qader Rana. Sources say SP wants Rana to join the party and be its nominee for the Muzaffarnagar Lok Sabha seat. Rana has earlier been an SP legislator.
The decision, officially taken in "public interest", has evoked strong reactions from opposition parties which have termed it as divisive and another example of the SP's Muslim appeasement politics.
Questioned on this count on Monday, UP chief minister Akhilesh Yadav sounded defensive as he said, "We have asked for a report from the Muzaffarnagar district administration. That does not mean withdrawal of cases. We want to ensure that no innocent is victimised." He said that even the Union home ministry had recently sent out a circular to all states asking them to ensure that innocents among minorities were not implicated in false cases.
However, the letter sent by the state's law department to the district magistrate, Muzaffarnagar, specifically asks for the DM and the SSP's clear view on the withdrawal of the cases against these leaders. This, despite the fact that the SIT formed by the state government is still investigating the riot cases.
The matter relates to a 'panchayat' of Muslims called by BSP's local MP Qader Rana on August 30 in Khalapar (Muzaffarnagar). Rana and 15 other Muslim leaders, including former Congress MP Saeeduzzaman, BSP MLAs Jameel Ahmed and Noor Saleem Ahmed, and Congress leader Salman Saeed, have been named in the FIR and have been charged with delivering inflammatory speeches targeting Hindus and other offences. Though the accused were arrested, most of them are out on bail now.
Significantly, Rana surrendered almost three months after the incident, reportedly after "managing" things with the Samajwadi Party top brass. Though SP leaders were also present at this 'panchayat' none of them was named in the FIR. The then DM and SSP had even gone to the 'panchayat' to receive a memorandum listing the minority community's demands.
Opposition leaders are now raising questions about how Rana was allowed to roam free for three months and why cases against only Muslim leaders were being withdrawn. "Our MLAs Suresh Rana and Sangit Som were charged under NSA for alleged hate speeches. But for the same offences, Rana and others have been allowed to get off lightly. This sort of Muslim appeasement will not be tolerated. We will take to the streets," says UP BJP chief Laxmikant Bajpayee.
"The government should not discriminate between criminals on the grounds of religion. The SP is setting a dangerous trend which would is divisive and would only spread more communal hatred," says Congress spokesman Virendra Madan.
Charges against the 16 Muslim leaders
188 Violation of prohibitory orders
153 AInciting hatred between two communities with inflammatory speeches
353 Injuring government officials and obstructing officials from performing their duties
341 Forcibly blocking passage