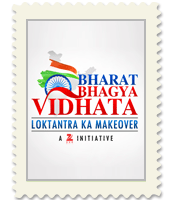 Union Civil Aviation minister and senior Uttar Pradesh Jat leader has blamed the Samajwadi Party (SP) leadership led by Mulayam Singh for the spread of recent communal riots in Muzaffarnagar in the state.
"The politics of polarisation is being practised in the state and this has fomented communal trouble. Had the law and order machinery acted swiftly the riots would not have spread leading to loss of so many innocent lives," he lamented during his #bbv India Ka Agenda interview.
The Rashtriya Lok Dal (RLD) chief, however, asserted, "It is the need of the hour that political parties should give confidence to people and tell them that they are safe and secure."
His plea for return to normalcy and end to politicisation of the local issue found strong endorsement at #bbv Bharat Bhagya Vidhata India Ka Agenda power packed panel discussion to go on air on Saturday, September 14, on Zee News at 10pm.
The discussion focused on the central theme of decay in society with a focus on finding ways to curb the curse of communal violence in the country.
The national spokesperson of the Vishwa Hindu Parishad (VHP), Prakash Sharma has urged to give importance to human values as the moral decay has set-in the society. He lamented that people are in the pursuit of money and are ignoring human values.
Reiterating the view, Anand Kumar, professor at Jawaharlal Nehru University (JNU) averred, "We are becoming more selfish with each passing day. We have given utmost importance to money. Thus, a decline in moral values has been seen. Furthermore, the quantum of corruption has increased by leaps and bounds in the last 20 years."
However, Amish Tripathi, a famous writer and the author of the fastest-selling Shiva Trilogy argued, "It's not that everything bad has happened in the last two decades. There are reasons to cheer, like for instance, we have seen the empowerment of lower caste. However, there is a need to bring improvement in many areas like women empowerment."
Commenting on the recent Muzaffarnagar riots, Tripathi stressed, "In India, communal riots have occurred in every decade. However, the main issue is women empowerment. The serious problem is that women are ill-treated at home and outside. Giving capital punishment to four people would hardly bring any change. Unless and until, conviction rates don't increase nothing will change. Any small crime against women should be caught and punished as well."
Raising concerns over this incident, Maulana Abdul Hameed Noumani, secretary and spokesman, Jamiat Ulama-I-Hind said, "The problem of unemployment has increased the crime cases in our country. Many people involved in such crimes and riots are generally unemployed. Furthermore, our political parties shouldn't blame any religion for these riots. Instead, people involved in the riots should be punished. We shouldn't divide the country on the basis of religion."
Offering solutions to check the problem of societal decay, Tripathi opined, "To create more jobs is not only the economic but also the social solution. Many young people are expected to join the workforce in the coming years and hence a job in hand will keep them busy. We must also listen to our conscience in order to avoid any wrongdoing."
Likewise, Noumani said, "The government and private entities should create new jobs for the people of our country. We should get rid of the negative thinking."
However, Sharma at VHP argued, "This won't bring real change. We will get the desired outcome only when we will bring a change in our attitude and thoughts. Further, we should do our work with honesty."
BBV show 'India Ka Agenda' airs on Saturday @ 10pm on Zee News