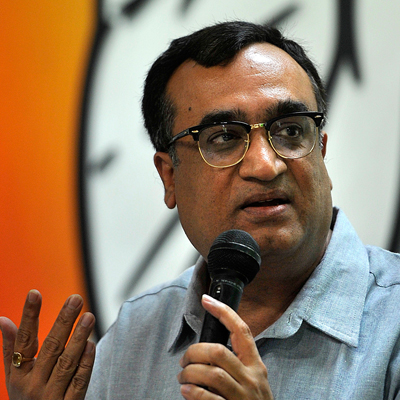 Congress Member of Parliament (MP) Ajay Maken on Tuesday took the Bharatiya Janata Party (BJP) to task for being unable to curb inflation in the country.
"It's a very weird situation. The tone of BJP has suddenly changed after coming into power. Earlier they promised of good days to people now they are trying to escape from it," said Maken. "Today Arun Jaitley is saying that hoarding is responsible for rising inflation. But when Congress used to say the same thing then BJP linked it to corruption," he added.
He also said that during Congress rule BJP always held central government responsible for rising inflation instead of the state government. But now when they are facing the same thing they have changed their words.
Earlier today opposition leaders Rashid Alvi, Tariq Anwar and P.C. Chacko had also attacked Jaitley over the inflation issue demanding answer for rising inflation despite BJP's promise of good days during elections.