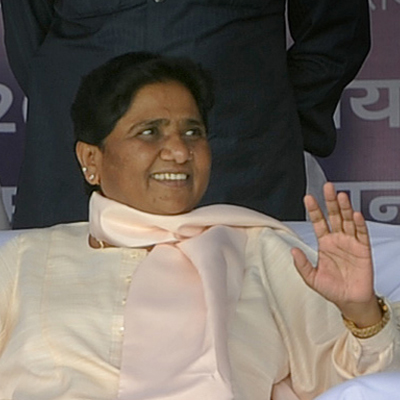 Right after Congress vice president Rahul Gandhi's visited the rape victim's family in Badaun on Saturday, BSP supremo Mayawati also has decided to visit the family and offer her condolences.
However, it was reported that ahead of the visit, children were made to clear the field to build a makeshift helipad for Mayawati's helicopter. These children were caught on camera clearing the field and marking an 'H' where Mayawati's helicopter was scheduled to land. At that, Badaun's MP Dharmendra Yadav has shown his discomfort. He was found saying that BSP is accountable and the administration needs to look into the matter.
Before her visit, Mayawati also held a press conference where she slammed Samajwadi Party govenment for the deteriorating condition of law and order in the state and demended a CBI inquiry to be initialsed to punish the accused as soon as possible.
Earlier in the week, two minors from Katra village in Badaun district of Uttar pradesh were kidnapped when they stepped out of their house in the evening. Later,the bodies of the two girls, aged 14 and 15 was found hanging from a tree in the village. They had allegedly been raped and killed by seven people out of which two of them were constables from the local police station.
Badaun (UP): Child laborers employed for helipad construction for Mayawati pic.twitter.com/oHBrTjznka

— ANI (@ANI_news) June 1, 2014
(With ANI inputs)