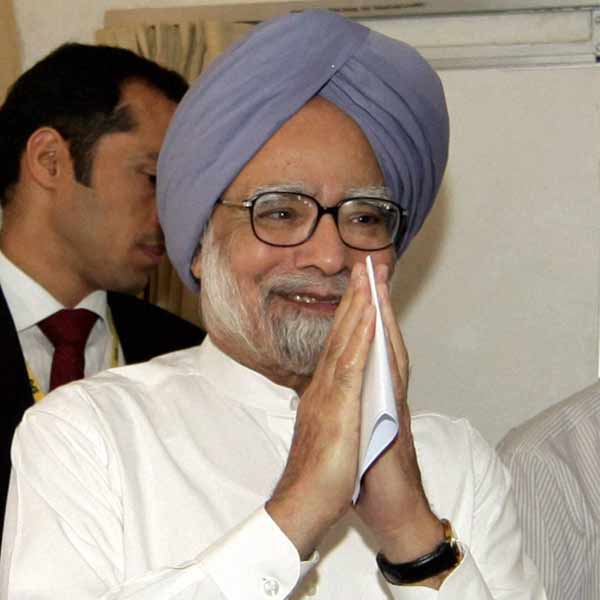 After eradication of polio from the country, Prime Minister Manmohan Singh today set full immunisation of every child as the next target.
A galaxy of dignitaries, including President Pranab Mukherjee, Congress President Sonia Gandhi, BJP leader Sushma Swaraj, Union Ministers and those from the WHO and Unicef, came together to celebrate "India's Victory Over Polio" after three years of no polio cases which will result in the country being certified polio-free by the WHO.
"This is indeed a historic day," Singh said amid thunderous applause from hundreds of invitees. "We should try and deliver life-saving vaccines to every child.... Even the remotest of corners should achieve full immunisation of all children against preventable diseases," he said.
Gandhi termed India's health eradication drive "unmatched" by any other health programme and "one of the several successes of the UPA government".
"It is something we can be proud of," she said, noting that the country had almost 50,000 polio cases over 20 years back.
"Let us bring same dedication... to eradicate other diseases, especially those which are a burden on children," she said as she pitched for universal affordable care.
The PM underlined the challenges the country faced in rooting out polio as until recently it accounted for more than half of polio cases in the world.
"It says something about our strong commitment and determination to eradicate this crippling disease from our midst that within a few years we have managed to reach a stage where we can be certified polio-free, reaching a goal that we had set for ourselves about a decade and a half ago," he said.
UPA was working to accelerate child survival and improve maternal health, he said, adding "it is only by ensuring a healthy and disease-free future for our children that we can reap the true demographic dividend of our country".