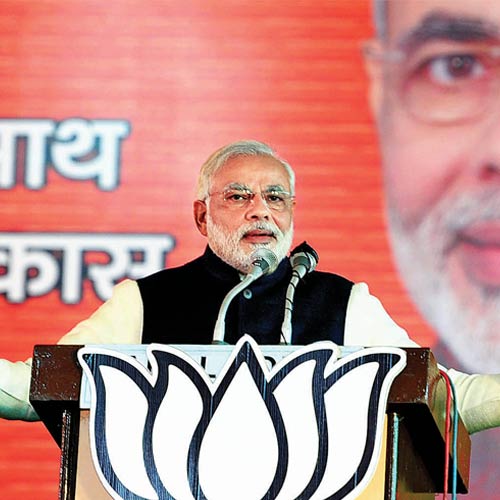 With BJP getting a majority on its own in the 2014 Lok Sabha polls, Gujarat Chief Minister Narendra Modi is all set to become the Prime Minister of India. Modi has won from both the seats that he contested from – Varanasi and Vadodara. He has also at the same time delivered one the biggest wins for Bharatiya Janata Party in the history of the country.
Recording its best ever performance in its 34-year existence, the BJP on its own was leading in 281 seats, nine more than the required half-way mark in the 543-member House. The BJP's performance today is powered by a huge win in Uttar Pradesh, where it is set to win 72 of the state's 80 seats.
Modi earlier tweeted that the country has won following his and the BJP's emphatic win in the 2014 general elections. Modi tweeted by saying, "India has won! Good days are ahead of us."
The Modi wave threw aside a number of senior Congress leaders, including ministers like Sushilkumar Shinde, Sachin Pilot, Salman Khurshid, Kapil Sibal, Ajay Maken and Sriprakash Jaiswal. In all his rallies, Modi exhorted the people to give him 60 years as against 60 months that they had given the Congress.