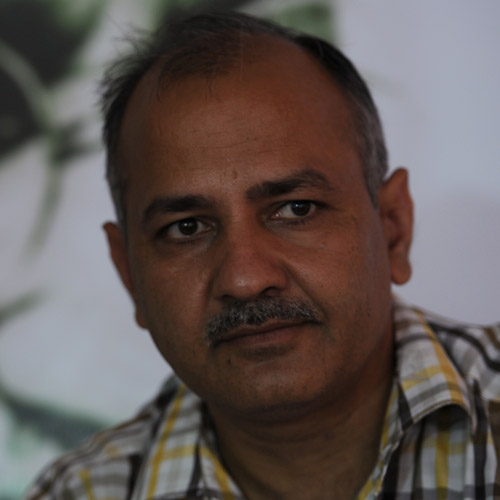 Four seats in its debut parliamentary elections is surely a good beginning for the fledgling AAP, but not winning a single seat on its home turf Delhi brought disappointment to the party. Out of some 440 candidates for the Lok Sabha, the party ended up with four seats in Punjab where it had expected to do well.
Although the party did not come across as ambitious in predicting its seat tally, losing all seven seats in Delhi has come as a rude shock to the AAP which had put up a spectacular show in the assembly elections here. The party won 28 seats in Delhi and went on to form the government with the outside support of the Congress.
The defeat in Delhi does not augur well for the Aam Aadmi Party which faces assembly elections here. The party will also contest the Haryana and Maharashtra assembly polls.
"Indeed the result is disappointing in Delhi. But look at Punjab. We can always bounce back in Delhi," an AAP leader told IANS, not wishing to be identified.
Even Kejriwal has described the results in Delhi as "disappointing."
"But you have to give it to us as we came second in all the seven seats," the leader further said.
What seems to have gone against the AAP is Arvind Kejriwal's sudden resignation as the chief minister of Delhi which was painted by the opposition as the party running away from its governmental responsibilities.
"We have to do long term politics. Seats do not matter much," an AAP functionary said.
However, its leader Manish Sisodia has already admitted that Kejriwal's resignation did dent the party's chances in the Lok Sabha poll.
"We will learn from the mistakes. We committed a mistake in taking the decision of quitting the government in a hurry. We will introspect on it and will also take people's opinion behind the poor performance," said Yogendra Yadav.
"Even though we lost in Delhi, we came second," a close aide of Kejriwal told IANS.
It would be interesting to see whether the AAP will bounce back in the Delhi assembly polls which will be conducted in a few months from now. After coming to power at the centre, the BJP would not take the chance of delaying polls. BJP sources had said the party would not like to lose the momentum and would like to win Delhi.
Talking to IANS, Sisodia said " What do you expect from a party which did not have resources."
Party sources have said a new line of leadership will be brought into the AAP from around the country. Besides, new faces are expected in the nine-member Political Affairs Committee which is the highest decision making body in the party.
The party is also planning a national convention where AAP's post-poll strategy will be discussed.
Though the party has determined leaders like Kejriwal and Sisodia and Yadav, it would be interesting to see how it goes forward.