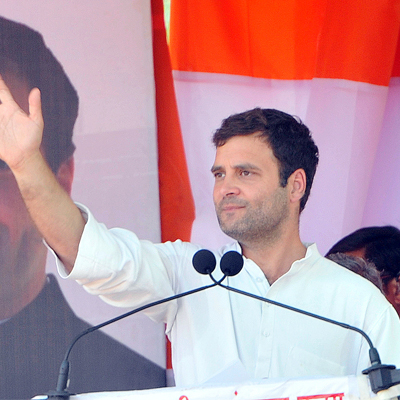 Finding it hard to digest the humiliating defeat, a rattled Congress on Friday admitted a disconnect with the people and said the party needs to introspect and rework its strategy. Senior leaders conceded that they were not expecting such a big downfall.
"We were not expecting Congress to do very well but we had also not bargained for such a massive defeat," a Congress general secretary said on the condition of anonymity. The Lok Sabha results, like the Delhi Assembly poll results, have sent shock waves in the party, party spokesperson Meem Afzal said.
He said the violence in Muzzaffarnagar last year led to communal polarisation in Uttar Pradesh with a split in the Dalit and backward vote helping the BJP. A Muslim leader said the Congress suffered massively due to a split in the minority votes that affected the results in many constituencies of the country.
A general view in the Congress is that the issue of price rise and corruption went against the party and the situation was exploited to the hilt by Narendra Modi by tapping the anti-incumbency sentiment. Partymen said the performance in Uttar Pradesh showed that the 'charisma' of the first family of the party was fast fading.
Congress, which had as many as 22 seats in Lok Sabha, has so far gained success in Rae Bareli and Amethi, the pocket borough of the Gandhi-Nehru family. With over a dozen Union Cabinet ministers trailing in their respective seats, partymen said it reflected the public anger against the government and the disconnect it has with the people.
Partymen also feel that Modi outshown the Congress in every department of the electoral game through his campaign blitzkrieg. Knives are also drawn out against some leaders close to Rahul Gandhi for their perceived failure to reach out to the people.
The party has drawn a blank in Rajasthan, Gujarat, Uttarakhand and a few other states.