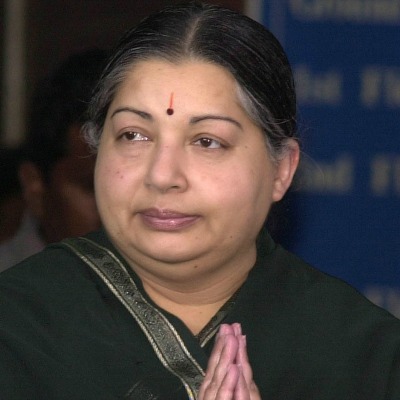 Tamil Nadu Chief Minister Jayalalithaa—who sweeped the Lok Sabha elections winning as many as 37 out of 39 constituencies— today, launched Amma pharmacies. Jayalithaa had established the 'Amma' franchise under which a number of products are sold at subsidised prices.
Minister of Cooperation Sellur Raju told NDTV, "Chief Minister Amma wants to provide all kinds of medicines, from routine to life saving drugs at affordable costs to the common man." Jayalalithaa is popularly addressed as Amma (mother) by her party workers and supporters. Jayalalithaa launched ten 'Amma' pharmacies at Chennai, Erode, Salem, Cuddalore, Erode, Madurai, Sivaganga and Virudhunagar through video-conferencing from the secretariat.
100 outlets will be established across the state of Tamil Nadu. These pharmacies will be selling medicines at only a 4% profit margin rather than the usual 14%. A number of other plans were also launched under this brand like Amma canteens, Amma packaged water and Amma salt.The ruling AIADMK is already implementing a slew of schemes including providing rice, laptops to students and milch animals, all free of cost to beneficiaries.The chief minister launched a series of other initiatives covering various departments including transport.
Amma Table-Top Wet Grinder (ATTWG) sold in Delhi
Amma knows her idlis and dosas well, as she does her voter. She also knows that the way to a woman's heart is through her kitchen. And that to a man's, is through his stomach. Wet grinders are the means to that end. So, a vote-catching Amma (read AIADMK) has started distributing wet grinders for free.
Now, every ration-card holding household in Tamil Nadu has an ATTWG. And with many of them carrying more than one ration card, there isn't enough space left in the kitchen for wet grinders. So these ATTWGs are being sold for whatever amount they fetch, and some of them are making their way to other states. Read more
Amma mineral water makes its way into Tamil Nadu
Tamil Nadu Chief Minister J Jayalalithaa on Sunday launched a Rs10 a litre Amma Mineral Water bottle, inaugurating the water plant set up by the transport department. Jayalalithaa inaugurated the 300,000 litre per day plant at Gummudipoondi near here through video conferencing from the secretariat here. Read more
(With agency inputs)