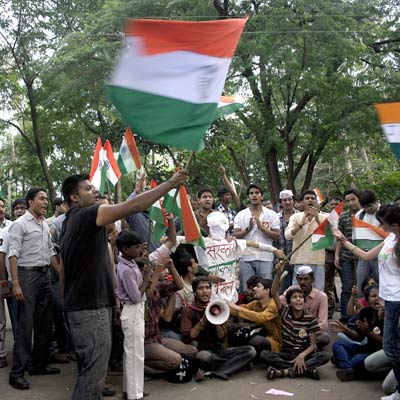 A clash broke out today between members of ABVP and Trinamool Congress Chhatra Parishad in TDB College here and the police had to resort to lathicharge to disperse them.However, none was injured in the clash, the police said.
The trouble broke out when ABVP members met the college principal Swadesh Majumdar in his office and demanded to form a union, to which the principal sought a day's time to discuss the proposal. On their way out, the ABVP group confronted TMCP members and a verbal duel broke out between them and a clash ensued.
On being informed, police rushed to the spot and resorted to lathicharge to disperse the clashing sides. College Union General Secretary of TMCP Soumitro Banerjee alleged that outsiders had forced their way into the college and when TMCP members tried to resist they were attacked. The police had taken action against the TMCP though it were they who had informed it of the clash, he said. ABVP Avinash Chaturvedi blamed TMCP for the clash.