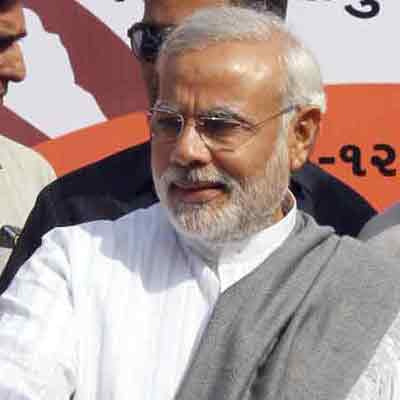 A local AAP member today submitted an application to the police seeking action against BJP Prime Ministerial candidate Narendra Modi for hiding the information on his marital status in his affidavit at the time of 2012 Gujarat Assembly elections.
Applicant Nishant Verma approached the Ranip police station here seeking an FIR against Modi.
But AAP said that Verma was acting on his own and the party had nothing to do with the application.
"Nishant Verma is primary member of AAP, but the application he filed before the police has nothing to do with the Aam Aadmi Party," party's state spokesperson Harshil Nayak told PTI.