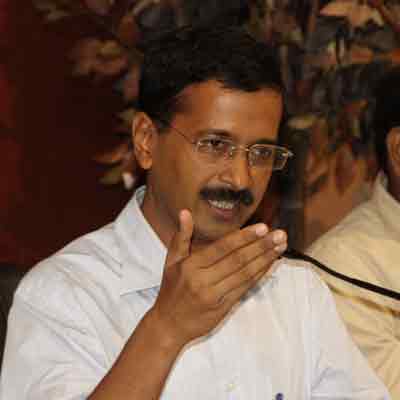 Aam Aadmi Party, which contested more seats across India than the Bharatiya Janata Party, is now set to test the political waters in upcoming assembly polls in states like Haryana and Maharashtra later this year.
Party immediately, however, is waiting for the results of the 2014 Lok Sabha polls due on May 16, with a bated breath hoping to achieve its goal of becoming a national party.
AAP is also dismissive of the exit polls by different news channels telecast on Monday after the end of ninth phase of polling as almost all of them showed them getting less than 10 seats across India. The maximum they were getting as per majority of polls were seven seats and the main two states where opinion polls are giving the new political outfit any seats are Delhi and Punjab with a couple of them giving a seat in Maharashtra.
AAP leaders believe these surveys and opinion polls have underestimated them. One such leader is AAP's political ideologue Yogendra Yadav, who himself was a psephologist, before turning a politician with AAP and fighting elections from Gurgaon Lok Sabha seat in Haryana.
Having been in the business of predicting election results himself for long, Yadav cannot disregard the polls completely, but he stated that these exit polls may have underestimated their performance especially in Punjab.
"Opinion polls may have underestimated us, especially in Punjab … We are a new force in Punjab and opinion polls, not just here world over, have a tendency to underestimate new and upcoming political parties," Yogendra Yadav told dna.
He stressed that exit polls may have underestimated AAP's tally by a couple of seats in Delhi. In Delhi, majority of the exit polls have given AAP 0-2 seats out of the seven Lok Sabha seats.
AAP, which is less than two years old, fought on 434 seats.
When asked as to what is next for a party and whether it would fight assembly elections in other States, Yadav talked about AAP fighting in upcoming assembly polls scheduled in Haryana and Maharashtra later this year.
"We are looking forward to (elections) in Maharashtra and Haryana (where assembly elections are due later this year)," Yadav said.
AAP is also geared up to fight Delhi assembly elections again which is in suspended animation after Arvind Kejriwal-led government had resigned in February 2014. In December 2014, AAP had made a dream debut for a year old political party winning 28 out of 70 seats.
Yadav, meanwhile, said they are keeping fingers crossed on achieving national party tag.
"This (elections) is a very encouraging debut for us … Getting 3-4% vote share on national level (on debut). That is almost unprecedented for any political party. We are looking forward to 16 May (when Lok Sabha results are due)," Yadav said.
To get recognised as a national party, a party needs to secure at least six percent (6%) of the valid votes polled in any four or more States and in addition win at least four seats from any state or States.
AAP is expecting to get over 6 % votes in Delhi, Punjab and Haryana but to get a national party status it need 6% votes in a fourth State as well. Yadav said thus they would wait to see which could be the fourth State where they would get over six percent votes that enables them to get the national party tag.