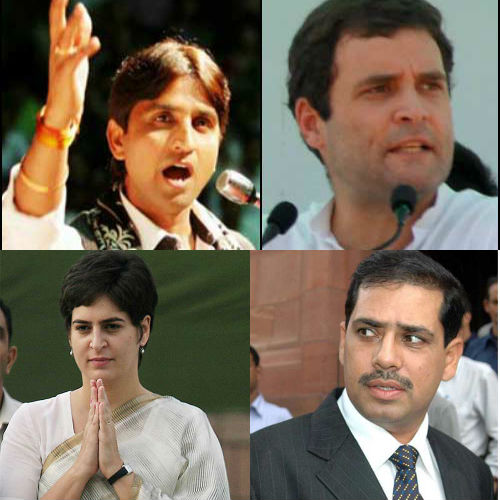 Aam Aadmi Party (AAP) leader Kumar Vishwas has decided to file a complaint with the Uttar Pradesh state election commission and the police alleging a threat to his life from top Congress politicians.
Vishwas who is contesting against Rahul Gandhi from Amethi has been attacked time and again and was welcomed with black flags during rallies.
According to a journalist who has been covering election activities in Amethi, the Gandhi scion's seat holds reverence for Rahul and there has been a growing sentiment among public for the family, hence Vishwas faces stiff competition.
Read: Arvind Kejriwal faces aam aadmi's ire, slapped
Also, BJP candidate Smriti Irani, who has been upping her election activities in Amethi, will face lot of opposition from the seat we well.
As election fever grips the nation, it is interesting to see which one of candidates of the triangular contest emerges victorious from the traditional Gandhi seat.
According to television reports, Vishwas will approach the EC to take action against the Congress leaders for posing a threat to his life.
He is set to file a complaint with the local police between 12 noon to 2 pm and an FIR will be formally lodged.
Congress leaders are awaiting to find out his evidence against them to support his claims as the AAP gathers steam before polling begins.
Also read: Arvind Kejriwal target of stones in Varanasi