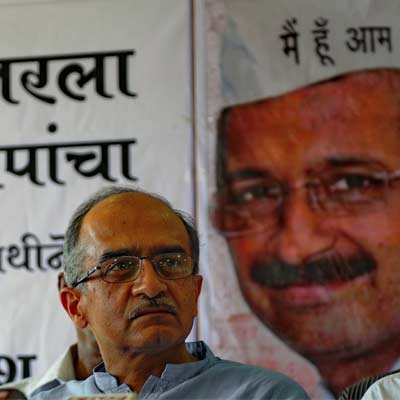 The Arvind Kejriwal-led Aam Aamdi Party (AAP) has asked the Election Commission (EC) to deploy additional central security forces and senior central observers in Varanasi to ensure that polls there are not marred by violence.
Referring to the reported attack by BJP workers on Somnath Bharti, one of its leaders, recently, the AAP alleged that local police authorities are unable and unwilling to do anything to stop such attacks or to identify the masterminds behind it.
In a letter to the Commission, AAP leader Prashant Bhushan claimed there is a concerted attempt by the BJP top brass to encourage attacks on AAP leaders which is preventing a fair campaign of the party.