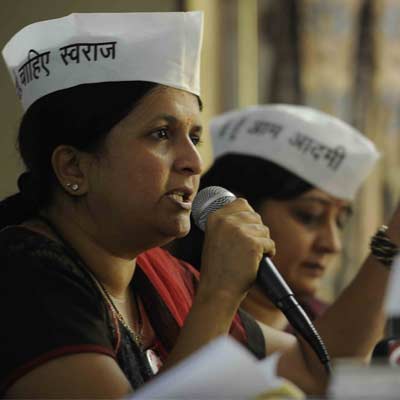 Aam Aadmi Party (AAP) leader Anjali Damania has quit the party according to reports. Anjali had contested against the Bharatiya Janata Party (BJP) leader Nitin Gadkari from Nagpur and faced defeat.
The party had faced a major blow in Maharashtra with the BJP-Shiv Sena gaining majority and the cadre morale has been on an all time low since then.
AAP leader Preeti Sharma Menon has also offered to quit party, according to sources.
This comes close on the heels of another AAP leader Shazia Ilmi quitting the party earlier in May. AAP leader Mayank Gandhi said, "Anjali is a great asset to the nation. We must convince her to continue to lead Maharashtra AAP."
More details are awaited.