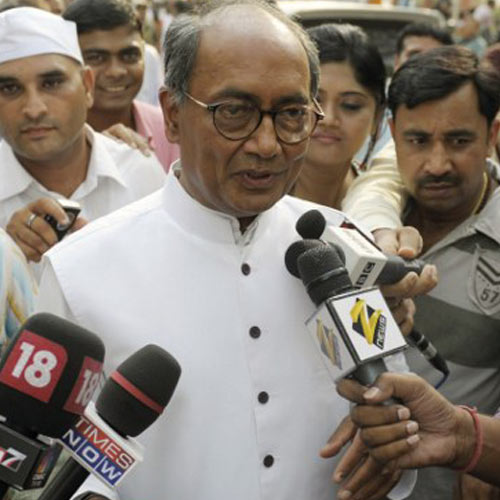 Targeting BJP's prime ministerial candidate Narendra Modi, Congress General Secretary Digvijay Singh today said it was an irony that "a man running away from unity was asking you to run for unity".
Modi today flagged off Run For Unity, a nationwide event which seeks to drum up support for his pet project, Sardar Patel's gigantic statue to be put up in Narmada river.
In a tweet, Digvijay referred to Modi's alleged complicity in facilitating 2002 Gujarat riots, his divisive image and the allegation that BJP MLAs accused in connection with recent Muzaffarnagar riots were felicitated by him.