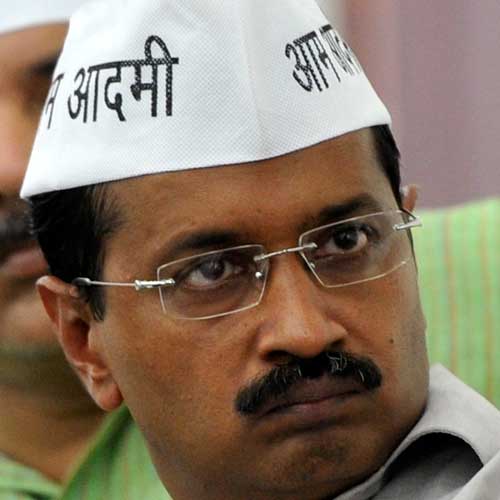 After facing defeat in Lok Sabha elections, Arvind Kejriwal has taken the Delhi route once again by seeking referendum method. But, only time will tell if this method works for Aam Aadmi party which had deserted the capital after Kejriwal quit his Chief Minister's post before contesting the Lok sabha elections.
In this video, Kejriwal has sought forgiveness from public for quitting his post as Delhi's Chief Minister and also spoken about how people want AAP to form the government, a second time. A letter has been sent by AAP to Lt Governor Najeeb Jung on the same line.
He adds, "When we left the government, we left it for our principles but the people did not like it. The reason was that as soon as we left, the police, the sales department etc. started victimizing people. People were demeaned for supporting us and victimized."
"I would like to apologize to people for the resignation. Thus, there was a feeling that we left people stranded," Kejriwal further added while seeking support from people to form the government. In a Facebook post, Kejriwal has written, "Hope people will support us and this time round, vote for a truly honest, pro-people government to majority."
But instantly after this, Arvind Kejriwal was taken into judicial custody in Nitin Gadkari defamation case.
Former Delhi chief minister Arvind Kejriwal was sent to judicial custody till May 23 after he refused to furnish a bail bond, on Wenesday, in connection with a criminal defamation complaint filed against him by BJP leader Nitin Gadkari.
The court, while passing the order, said that the AAP leader was looking for "some exceptional treatment". The court also ordered the Delhi Police to take Kejriwal into custody and shift him to Tihar jail.
The order was passed after Kejriwal refused to give an undertaking and furnish a bail bond of Rs 10,000.
Commenting on the case, Gadkari's lawyer Pinky Anand, stated, "For bail you need to submit bail bond, Kejriwal refused to do so."
Kejriwal appeared before the court on Wednesday and said he was ready to give an undertaking to appear before the court but was not ready to furnish a bail bond, required to secure a bail.