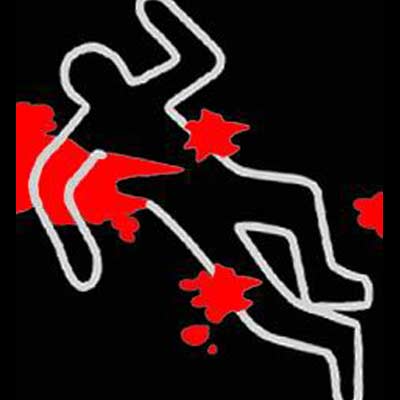 Nine people, believed to be Karbis from Assam, were massacred and their highly-decomposed bodies were retrieved by the police in Nagaland on Friday night.
The bodies were found under boulders in a ditch with a polythene sheet covering them.
The bodies were spotted by some labourers in a ditch beside a road at Pachaspura, around 15km off Nagaland's commercial hub Dimapur. The labourers saw human limbs protruding from under the polythene sheet.
The police said the victims had been blindfolded with their hands tied behind and shot on the heads. They were all men, believed to be aged 18 years and above. The victims were apparently killed about a week ago.
"The bodies bore clear bullet entry and exit wounds in the skull. We couldn't yet identify the bodies and sent them for autopsy. We will also publish the photos of the victims so that people can identify them," Dimapur superintendent of police (SP) VZ Angami told dna.
However, his Karbi Anglong counterpart Mugdhajyoti Mahanta said one of the bodies had been identified by a man who claimed it was that of his brother. Dimapur is around 20km away from Bokajan. "A man, who is a Karbi, identified one of the bodies as that of his brother's. The man said his brother Harlongbi Engti went to Dimapur from Bokajan (in Karbi Anglong) for shopping on December 28 and he had been missing since then," Mahanta said.
The incident is seen as the fallout of the recent clashes between Karbi and Naga militant groups. The Nagas have a sizeable population in Karbi Anglong district.
Fresh attack
One person was killed and several others were injured when suspected Naga militants fired indiscriminately at Rongpi Gaon near Lahorijan bordering Nagaland. Rongpi Gaon falls under Karbi Anglong district and is a Karbi village. The Assam police said the attack was perpetrated by two suspected Naga militants around 6:30 pm on Saturday.