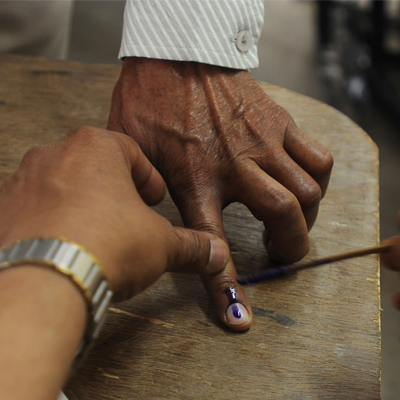 Arunachal Pradesh recorded 76.96% polling in the recently concluded parliamentary elections with the female electorates outnumbering their male counterparts by over 4%, Chief Electoral Officer (CEO) C B Kumar said here today.
"After compilation of reports received from all the districts, the state scripted 76.96 % polling in the recently concluded parliamentary polls with 79.16% voting by female electors in comparison to 74.75% by male voters," Kumar said in a statement.
Voting for the parliamentary election in the state was held on April 9 along with the state assembly polls.
In Arunachal West constituency, the voting was 73.39% out of which 75.35% consists of female and 71.36% male voters, while in Arunachal East constituency, the polling percentage was 82.04 (84.83% female and 79.39 male).
In 49 assembly constituencies out of total 60, where polling was held for assembly polls, the polling percentage recorded was 78.37% out of which 81.29% were females against 75.50% male voters.
Khonsa West Assembly constituency with 90.63% voters turn up topped the list, whereas Itanagar with 54.68% polling was at the bottom.
Altogether, four constituencies recorded more than 90% voting, the statement said.
All but one assembly constituency witnessed more than 70% voting during this election.
In 2009 assembly polls, the final turn up was scripted at 79.50%, the statement added.