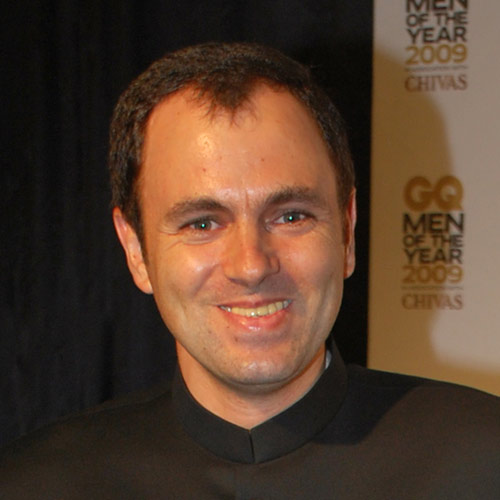 A Kashmiri student, who was denied passport, may finally realise his dream of interning with The Guardian in London after chief minister Omar Abdullah intervened to clear his papers, but dna has learnt that some 75,000 families in Jammu and Kashmir are indexed in a security risk list, which blocks their access to peaceful life, growth and travel plans without police permission.
Thanks to the "security index", a population of some four lakh, mostly youth, can not get government jobs, travel papers or any facility that requires police verification. The reason: Their families have had some links with the separatists or militants during the last 25 years.
Consider the cases where authorities have denied passports to people. Three years ago, Yasmeen Akhtar was denied permission to settle with her fiancé, a Mauritius-based businessman. The reason: Her first cousin was a Hizbul Mujahideen militant, killed by the police in 2006 allegedly in custody.
The journalism student from Kupwara district, Ruhail Afzal Sheikh was denied passport on the plea that his father Mohammad Afzal was a known sympathiser of the Jammu and Kashmir Liberation Front. Even a former top bureaucrat Abdul Wahid Tak recently alleged that he had been denied passport.
Majority in the security list are the families whose relatives were at some stage involved in the separatist movement. The latest addition to the list has been youth involved in stone-pelting. Tufail Ahmad, a youngster from old Srinagar arrested by the police for his alleged involvement in stone-pelting, was not allowed to appear for an examination. "This was the first step to spoil his (Tufail's) career. The authorities must have entered his name in the blacklist. He will now not get a government job, or permission to travel to foreign land," said Ashraf Wani, who is fighting several similar cases in the J&K high court.
In Delhi, authorities in the home ministry on record deny existence of any such list. But Intelligence sources say, they have passed on a list to the J&K government, just advising them to inform the home ministry in case they decide to clear their travel papers or join any sensitive posts in the government. "But this list, which comprises mostly top separatist leaders or people closely associated with them, does not run more than 400-500," a senior official here told dna. Questioned on denial of passports to youths in recent times, the Delhi-based official in-charge of Kashmir affairs passed the buck to the state government, who take extra precaution.
Police sources say the "security index" is based on inputs from various wings of the security system who maintain separate records. And at times, they are so flimsy that when one Makkah-bound pilgrim Muhammad Anwar Mir of Tral was stopped from continuing the journey, the reason given was that his nephew was a militant. It appeared that his nephew was a surrendered militant, who was working in the police department.
Ironically, while common people suffer due to this security index, there is no bar on top separatist leaders who have been issued travel documents and visit Pakistan and the West quite often.