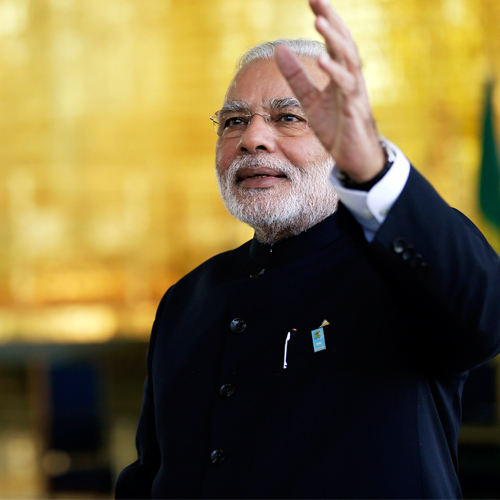 It has been only 60 days since the National Democratic Alliance (NDA) government has come to power.
To celebrate the 60 days in office, Prime Minister Narendra Modi also made an online portal on Saturday which encourages citizens' participation in governance. However, these 60 days have also been witness to a number of communally tinged incidents across the country most of them trigerred by BJP or their allied party members.
Following are the recent events which have taken place after the NDA government came to the centre:
*Pune techie murder: A youth from Pune, Mohsin Sadiq Sheikh was killed by the Hindu Rashtra Sena because of a controversial Facebook post to which Sheikh wasn't even related. Supporters of the Shiv Sena, Bharatiya Janata Patry and the Hindu Rashtra Sena had taken to street to violently protest against the Facebook post.
*Sania Mirza controversy: BJP leader in Telangana K Laxman called India's tennis player a 'non-local' and 'daughter-in-law' of Pakistan. This insensitiveand distateful remark received a lot of backlash from the public, also leading to Mirza tearing up on an interview with a TV channel. She said that it was not fair that she had to time and again assert her 'Indianness'. (Read more)
*Force feeding by Shiv Sena: Shiv Sena MP Rajan Vichare force fed a Muslim catering contractor as a punishment for the poor quality of food served at Maharashtra Sadan New Delhi. This led to a number of clashes in a number of parts of the country. Shiv Sena received some serious backlash from the Lok Sabha members as well as the general public for this apathetic behaviour. (Read more)
*Goa minister 'Hindu nation' comments: Goa minister Deepak Dhavalikar said that India will develop into a Hindu nation under Narendra Modi. He went on to say that,"If we all support it and we stand by Narendra Modi systematically, then I feel a Hindu Rashtra will be established." (Read more)
This was followed by a comment by deputy chief minister of Goa Francis D'souza who said, "India is a Hindu country. It is Hindustan. All Indians in Hindustan are Hindus, including I — I am a Christian Hindu." These minister completely overlooked the fact that India is a secular country and making such insensitive remarks call for nothing but clashes between communities.
*Saharanpur clashes: The most recent incident is that of the communal clashes which took place in western Uttar Pradesh has led to the state government to declare a curfew in the sensitive areas. Owing to the serious nature of the incident, Centre has sent 600 paramilitary forces to the state. (Read more)