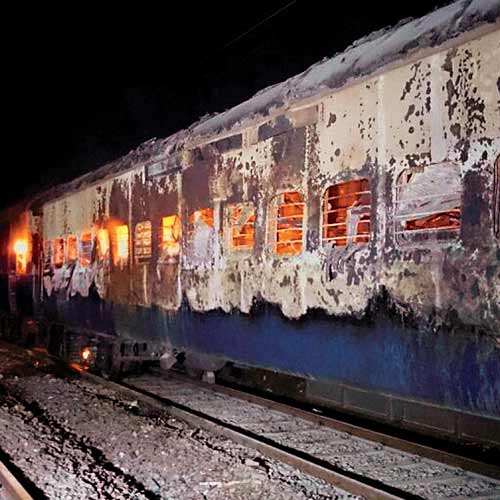 Tall claims of providing secular governance of the Congress lie shattered as the country finds itself shaken again by the recent devastating example of communal violence in Assam. Looking at history Congress doesn't fare any better than the Bharatiya Janata Party in preventing communal riots. Here are some of the major events that took place under the Congress rule
2013 Muzzafarnagar riots: During the months of August and September, riots broke out in Muzaffarnagar district in Uttar Pradesh that resulted in nearly 62 deaths of which 42 victims were Muslims and 20 Hindus. The riot between Hindu Jats and Muslims was said to have been triggered by a sexual harassment incident but in reality was an outcome of intensive communal campaigning in the state by Hindu right wing groups.
2012 Assam riots: Kokrajhar has sadly been witness to communalism even in the past. In 2012, July 20, riots broke out in Kokrajhar which later spread out to the lower regions of Assam. 77 people were reported to have been killed. Around ,79,000 people from about 500 villages had to take shelter in 128 relief camps. The riots took place between Bodo community and Bengali speaking Muslims of the region. The clashes have their roots in the mid-nineties and peace still evades the region as the riots continue to happen even today.
2011 Bharatpur riots: On 14 September, clashes broke between Gujjars and Meo Muslims in Bharatpur Rajasthan. Eight people were killed and 23 were injured. Top BJP and Congress leaders of the region were involved in the riots.
2010 Deganga riots: The Deganga riots had begun on on Monday September 6 and continued for several days. 24 people were hurt and several houses and properties got destroyed when clashes broke out between Hindu and Muslim communities in the Basirhat sub-division of North 24 Parganas, about 150 km from Kolkata.
2008 Dhule riots: In October 2008, 4 people were left dead as Hindu and Muslim communities clashed. The incident left over 200 people injured that included 113 policemen.
2006 Aligarh riots: Riots broke out on April 5 between Hindus and Muslims over Ram Navami celebrations. Five people were killed due to the violence
Since 1967, 15 major incidences of communal violence took place out of which ten happened under the Congress or Congress' ally ruled region.
In the year 2013, 479 incidents of communal violence took place with 107 people dead injuring 1,647 people including 200 policemen injured.
In 2012, there were 640 incidents of communal violence with 93 deaths. The violence left 2,067 people injured.
Though the ruling Congress party has had no political alliance with religious fundamentalist groups, it has consistently failed to maintain peace and stability in the country