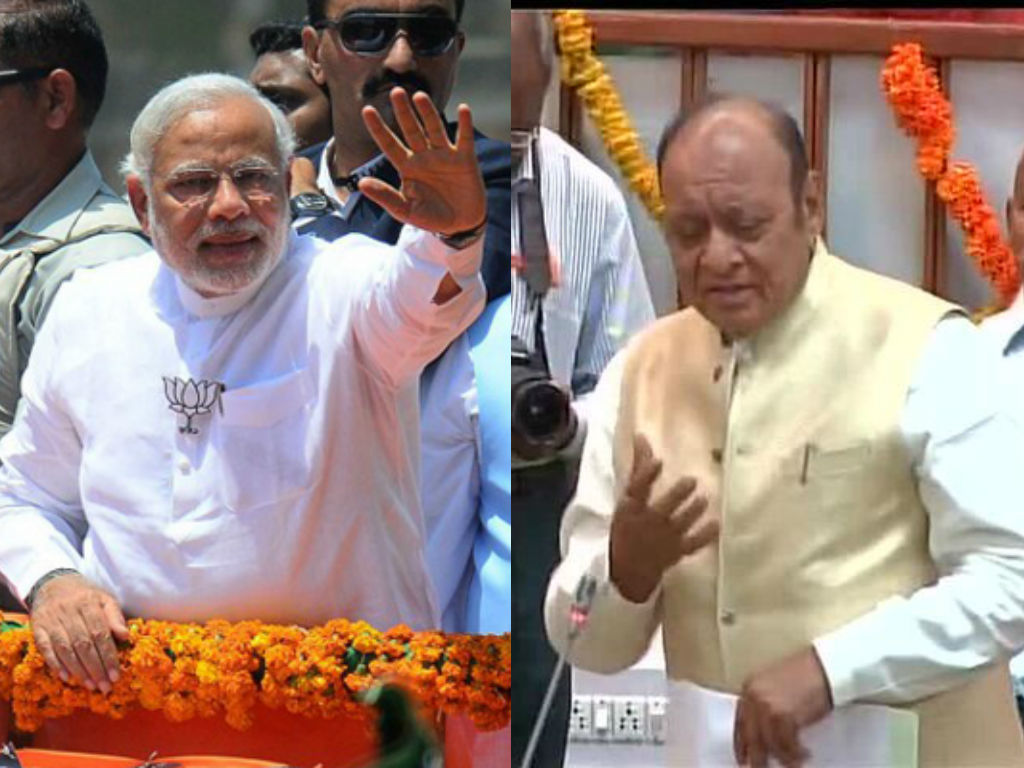 Congress leader Shankarsinh Vaghela today in speech sent out mixed messages of appreciation and jibes towards India's Prime Minister designate Narendra Modi.
Friend turned foe Vaghela used to share a close bond with Narendra Modi. Their association goes back to their Rashtriya Swayamsevak Sangh (RSS) days. Their partnership lead to the creation of a strong cadre and a vote base for the Bharatiya Janata Party (BJP). While Vaghela was the leader, Modi was the key planner and strategist.
Their friendship broke down when Vaghela was sidelined to make Keshavbhai Patel the Chief Minister which also led Vaghela to quit the BJP and later join the Congress.
Vaghela probably today has mixed feelings towards his former confidant Modi. Here's what he spoke about Narendra Modi at Gujarat Assembly Special Session
"You will not be the PM of BJP but the PM of entire India," Vaghela said trying to remind Modi of his responsibility.
He lauded Modi for being solely responsible for the Bharatiya Janata Party's landslide victory in the Lok Sabha elections. "In 1984 it was two, now it is 282 and the credit goes to Narendra Bhai," he said remarking about the BJP's victory haul.
Vaghela who shares with Modi his RSS background went very close to referring to the Gujarat riots. "Godhra has played important role in the lives of two people from Gujarat who became Prime Ministers of India. You spent life as a Pracharak in Godhra and Vadodara and I would not wish to go into what happened in 2002."
"I request you...since you have a majority, now deliver the promises you made in the manifesto like building a Ram temple within the Constitutional framework. It is time to walk the talk," Vaghela said stressing on the BJP's promise on the Ram Mandir issue.
"Modi first asked for 60 days. Then he asked for 120 months which is 10 years. Now don't ask for 60 years...give a good outcome in 5 years..." the Leader of Opposition in Gujarat Assembly said as the House roared in laughter.