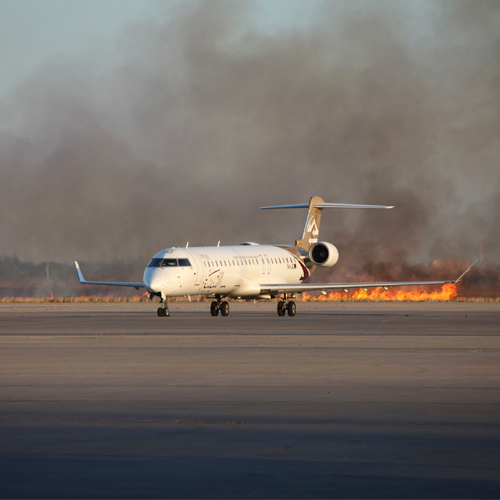 Around 43 nurses who were working in the conflict zone of Libya have returned to India according to reports. They landed in Kochi in Kerala on Tuesday morning.
This is the second group of nurses who crossed over to Tunisia from Tripoli on Monday. Kerala haf urged the Centre to arrange a special flight to bring back Indian nurses working in hospitals in trouble-hit Libya. The External Affairs Ministry had informed Chief Minister Oommen Chandy that a plan to bring the nurses from Libya to Tunisia by road and from there by a flight to India was being worked out, according to a spokesperson in the office of Chief Minister.
More 80 nurses who are still in Tripoli are awaiting their turn to return back to India. Most of these nurses were working in Tripoli and Benghazi and efforts are on transport them to Tunisia by arranging visa on arrival in that country. The nurses would be brought home once this issue was sorted out.At least 100 persons should be there to fly home if a special flight has to be arranged and the state government is preparing a list of persons to be included in the first batch. The parents of the nurses, mostly from Kottayam and adjoining districts, are worried about the delay in safe passage of their kin from strife-torn areas.
Also read: Indian goverment working on plan to bring back nurses from Libya
Many of them had gone to work in hospitals in Tripoli and other major cities in Libya. The parents said that for the last few weeks they have been in fear about their safety. Also, the visa of many of the nurses are about to expire and they had not received salaries for the last few months, the spokesperson said.
Seized of the gravity of the issue, Chandy had last week taken up the matter with External Affairs Minister Sushma Swaraj. India's mission in Tripoli had yesterday advised all its nationals to leave the strife-torn country using all available means and not to travel to that country.
Here's what Syed Akbaruddin had tweeted about the issue:
44 Indian nurses to cross over from Libya to Tunisia today.

— Syed Akbaruddin (@MEAIndia) August 4, 2014