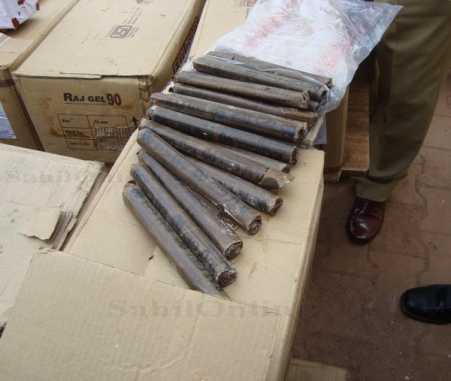 Security forces today averted a major tragedy as they recovered a 30-kg improvised bomb in the forests of Sukma district of Chhattisgarh.
Officials said the incident occurred when a squad led by CRPF along with state police personnel was out for an operational task when they detected the huge improvised explosive device cleverly hidden beneath the Maligira bridge. The IED was taken out and defused by the CRPF bomb disposal squad.
The route is usually taken by security forces and it is suspected that Naxals planted the bomb to target the security forces, a senior official said. The IED was neatly packed in a tin container and had shrapnels embedded inside, they said.