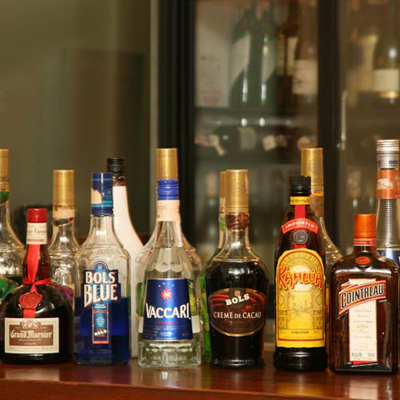 Over 25,000 litres of illicit liquor worth Rs 38 lakh has been seized by Delhi Election Commission ahead of April 10 Lok Sabha election here, besides registration of 239 FIRs and arrest of 248 persons for it.
Moreover, Rs 43,38,800 of cash has been seized by poll officials under "black and unaccounted" money category. The seizures have been made by EC's Static Surveillance Teams, Delhi Police, Excise and Income Tax departments among others.
So far, 2,327 full bottles, 1,570 half and 77,083 quarters of country liquor have been seized. Likewise, 1,381 full bottles, 40,185 half and 824 quarters of Indian Made Foreign Liquor (IMFL) have been seized.
"The EC has identified 179 locations under 'expenditure sensitive pockets (ESPs)', which are susceptible in terms of flow of illicit liquor and black money.
"Under ESPs, 19 such locations including colonies and slum clusters are in Chandni Chowk, 30 in East Delhi, 47 in New Delhi, 23 in North West Delhi, 17 in West Delhi and 26 in South Delhi," Delhi chief electoral officer Vijay Dev said.
He further said that special focus will be given in these areas with SSTs and flying squads will keep a tight vigil.
Moreover, a total of 161 FIRs have been registered against political parties, including 21 against BJP, 17 against Congress and 18 against AAP for violating the Model Code of Conduct (MCC) till today.
Most of the FIRs are registered for defacement of public and private properties, while 99 FIRs are registered against other political outfits.
Taking action against defacement of property, the Delhi EC has so far removed 810 hoardings from public property till date, while a total of 132 FIRs were lodged for defacement.
A total of 146 hoardings were removed from private properties and 11 FIRs have been lodged for defacement of private property.
Police have taken action against 52,899 persons under section 65 of Delhi Police Act. Besides that, a total of 4,895 persons have been booked against whom preventive action under various sections of CrPC have been initiated.
So far, 647 licensed arms are deposited and 93 arms impounded by police.
As many as 6,656 complaints were received at the control room of the Delhi Election Commission, out of which 6,530 have been disposed of. A total of 5,045 complaints were related to electoral rolls, while 427 were lodged under MCC violation.